Instruction
In life some Housewives prefer "grandma's methods", use of diesel fuel for getting rid of rust. But what to wash itself of diesel fuel? I'm sure many have been in the situation when diesel fuel got on clothing or shoes and the question arises how to clean it up. Wash the stains of diesel fuel from clothes is not too difficult, often you can do it at home. Try to soak the cloth with detergent for dishes.
Use the degreasers well-known manufacturers.
If you put a spot on the light fabric, it can be withdrawn by means of a solution of ammonia and water. The proportion should be 1:8.
To clean diesel fuel with a wool cloth will help gasoline, and with cotton – warm water and soap.
In some cases it helps to use ordinary washing powder.
If you have stained clothes from delicate fabrics, or just don't want to mess with the stain at home, you can contact the dry cleaners. You will be helped. Only in this case it is necessary to consider that the pre-stain does not output independently.
From shoes to wash away stains of diesel fuel is not recommended. Better dry the shoes and leave it on fresh air until the smell wears off.
With any other surface fuel is recommended to wash with gasoline or detergent for dishes, which is good removes fat.
The main problem of diesel smell. The stain is not too difficult, but the smell can only fight time and airing on the street, as diesel fuel is a substance which takes a long time to evaporate. Motorists that smell is not a hindrance, because the smell of diesel fuel and gasoline is the smell of the motorist. But Housewives is better to think about whether to get rid of the rust so "unpleasant-smelling" way.
Advice 2: How to wash fat
Cleaning daily challenge for each of us. Very few people enjoy it, but nowhere to go. Fresh oily stain to remove is not so easy, and if you give the spot to zastarel, if not you will hand to wipe off before it disappears.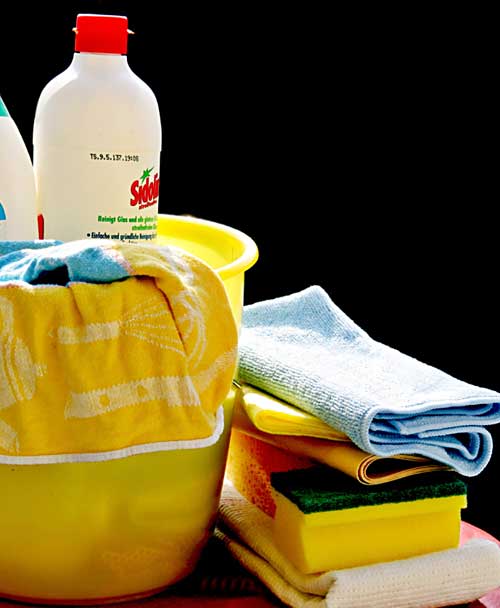 You will need
Gloves
- Sponge
- Rag
- Vinegar
- Citric acid
- Baking soda
- Cleaning of the oven
Instruction
Most often, oily dirt found in the kitchen. And no wonder, just spray the oil from the pan are worth. When cooking write always stand out oil mist that oily film deposited on the walls and cabinets. This film does not take the usual detergent, in this case, the owner will have to resort to heavy artillery.
Of course, you can take advantage of the many vigorous means, in great abundance in trade. For example, conventional spray cleaning ovens, coated on the surface of the cabinets, for 5-10 minutes to dissolve all the dirt and grease will not remain and a trace. Only do not forget then ventilate the kitchen.
But if the family has allergies, the chemicals do not get carried away. Especially that oily film is easily removed and less safe means, namely, regular baking powder, replace that with a mixture of baking soda and citric acid. Liberally sprinkle the contaminated area, spray the surface with spray and wait some time. Under the influence of reagents the fat will gather into clumps, which you will only have to collect the wet rag.
Many ovens today have a built-in feature of pyrolysis. In this process, all stuck on the walls of the oven the fat is burned, and the oven shines with purity. You can not say about microwave ovens. But you can do without vigorous chemicals. Pour into a bowl of water with vinegar in a 1:1 ratio and turn on the microwave on the biggest power for 3 minutes. Open the microwave and look inside, if the fat does not become soft, then run another three-minute cycle. Then wipe the walls with a sponge dampened with undiluted vinegar, wait half a minute and can clean the dirt with a damp cloth. You are not only
washed clean
microwave oven from fat, but also disinfect it.
Dishes fat is best removed regular mustard powder. Just soak greasy dishes in hot water with diluted mustard, and it will Shine clean. So there is no need to poison myself with chemicals of unknown origin. To get rid of fat and can be an organic means without any harm to themselves and the environment.
Useful advice
Cover the surface of the cabinets with paper, then you don't have to wash the fat just periodically change the world
Advice 3: How to get the smell of diesel fuel
The smell of diesel is one of the most persistent, and get rid of it is not so easy as it might seem at first glance. This fuel is made from petroleum and used in the art with a diesel engine. Trudnosmyvaemye smell is impossible to destroy by normal washing, so how do you cope with this problem, so I don't have to throw the thing?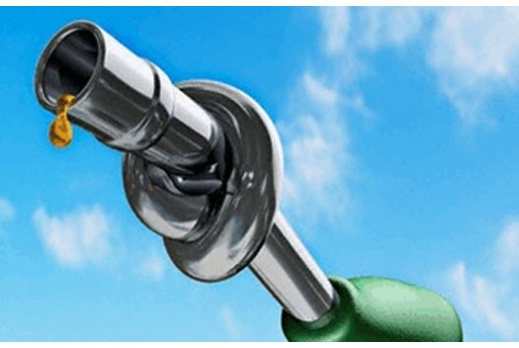 You will need
aviation kerosene,
- extraction of gasoline,
- soda ash,
washing powder,
- air conditioning,
- degreaser,
- lemon or vinegar
- mustard powder,
- detergent cleaner.
Instruction
In order
to eliminate the smell
of diesel fuel
from clothing, soak the item for 40 moments in aviation gasoline or extraction of gasoline, which evaporates without smell and is used for production of sunflower refined oil. After that wash the product in the washing machine with the function of pre-wash and extra rinse. The smell
of diesel fuel
will not remain and a trace. But the problem is that these funds can get very complicated, and they are expensive. Therefore, you can use other methods more simple.
If you accidentally doused the thing with diesel fuel, the results remain persistent bad breath. Soak the thing for a few hours in a strong solution of soda ash, then wash it in the washing machine with the addition of softener. Use the extra rinse mode.
If the smell of diesel fuel was formed on the surface of furniture, it is necessary to wash any detergent and degreasing agent. Then wipe the place fresh lemon or a strong solution of vinegar.
The application of mustard is another wonderful and effective method of dealing with the smell of diesel fuel. Take dry mustard powder and add water when soaking Laundry. Also, you can add it into the drum when machine washing. It will also help get rid of the smell of diesel fuel on the skin, you just wash your hands with the addition of mustard powder, and then with the normal soap. The smellwill surely disappear.
A vacuum cleaner is a great helper in the struggle with the smell of diesel in the car. For washing, use a proprietary cleaner vehicles or liquid for washing dishes. You can apply liquid carpet cleaner – it works perfectly in virtually all cases.
If none of the above methods did not help, then you should go to the dry cleaners, because there are not just faced with a similar situation and will help to make your things smell fresh and look like that again.
Advice 4: How to clean rust on clothing
Most of us are familiar unpleasant feeling of hurt and disappointment when one or the other favorite thing dirty. Especially when there are stubborn stains, such as rust. But do not immediately rush to the dry cleaners, as these impurities you can try to clean at home by yourself.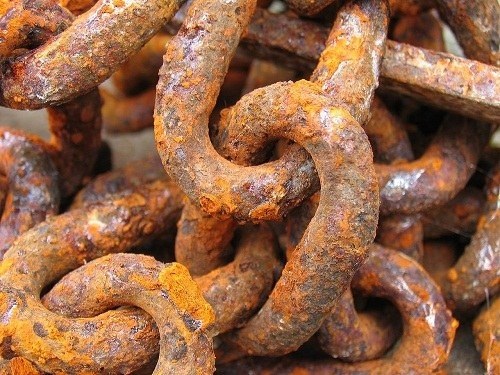 Instruction
Place rust-stained clothing on a flat surface. Take a lemon, squeeze the juice out of it. Soak them a spot of rust. Cover with cloth and iron. Likely that just to get rid of rust stains will not work. Repeat this procedure several times. Then rinse clothes in cold water without adding soap. After that wash the thing with a highly active powder.
Try to wash out
the rust
with vinegar. Dissolve in water containers (1 Cup) one tablespoon of vinegar. Heat this solution on a water bath almost to boiling (approximately 80 degrees). Add a little ammonia (one teaspoon). Dip the soiled part of clothing into the solution for 5-7 minutes. Then rinse thoroughly under running water. If necessary, repeat this procedure.
To remove rust stains from white clothes use sodium hydrosulfite. In a glass of water add one teaspoon of hydrogen sulphite. Preheat to 70 degrees. The contaminated area of clothing put in hot solution for a few minutes. Then rinse in large quantity of warm water. After that, you can wash the clothes the usual way, using the powder. Do not use sodium hydrosulfite for removing rusty stains from colored clothes, as the fabric may become discolored.
To remove rust stains from colored things use a mixture of crushed white chalk, water, and glycerin. With this mixture RUB the contaminated area of clothing and leave on for approximately ten hours. Then rinse and wash the thing in the usual way.
Use special products for removing rust. For example, "Vanish", "Antipyatin" and others. These funds are quite convenient to use. Read the instructions carefully before use. And remember that the spots of rust better output immediately after their appearance on the clothes.