Instruction
For land under the cottage purchase houseIR in the nearby village. This is the cheapest option. Because it is already a kind of road, a power line, in the yard dug a pit, so that light and water you have already provided. Purchased houseIR will serve you first as temporary shelter – to shelter from the weather, storage tool. So in terms of initial costs is made, proceed with the construction of a country house.
Start with the layout of the Foundation. If square footage allows, it is advisable to build a house in one level closer to the ground. The Foundation is better to make a strip of concrete, reinforced with a metal grid.
For its production dig the trench for pre-made markup. Black land use for the beds and collect clay and stored in one place. To save something on the cement, gravel and sand is unlikely to succeed. You can only win on paying the workforce. In order to pour the Foundation, you can call friends and relatives. The work is hard, but do not require special skills.
After the concrete hardens, make the waterproofing. Now align the Foundation walls of red brick - make the base. Then put another layer of waterproofing.
Here comes a time in construction when it's safe to say that cheaper walls that you will build can be found. Proceed to the installation of the wood frame. Around the perimeter of the basement lay the strapping timber. Plumb install a wooden bruski section 50х75 mm. Distance between bars, the thickness of the walls are 30-40 cm Distance between a pair of bars - 70-80 cm
The clay is extracted by digging trenches for the Foundation, put in a container, mash and add water. After some time in this clay the milk, lower the straw and let it soak in this solution.
After impregnation lay the straw on a lattice or grid. Allow to drain the excess moisture.
Now, impregnated with clay mortar, the straw in place in a casing, fixed on the vertical bars of the frame. Mass seal manual rammer, let it dry.
When the wall "grab", remove the formwork and move it to the next place. And so as long as the height of all the walls reach the desired size.
This is a big saving in construction ends. Then make a normal attic floor, install truss system. On it mount the crate and lay the roof.
Inner and outer
finish
walls make according to your taste. Lay the floor. Mount the water supply system, electricity, install plumbing appliances, electrical boiler and heat radiators.
Your country
house
is ready!
Useful advice
To save money the materials from trusted companies and at affordable price.
Advice 2: How to build a country house
If you bought or going to buy a suburban area without a house, you first need to decide where it will be your home from which it will be done. You also need to beat a number of nuances. Materials currently, there are many, there are plenty to choose. But start with what kind of house you need to have an idea on how to build it and what materials will be needed.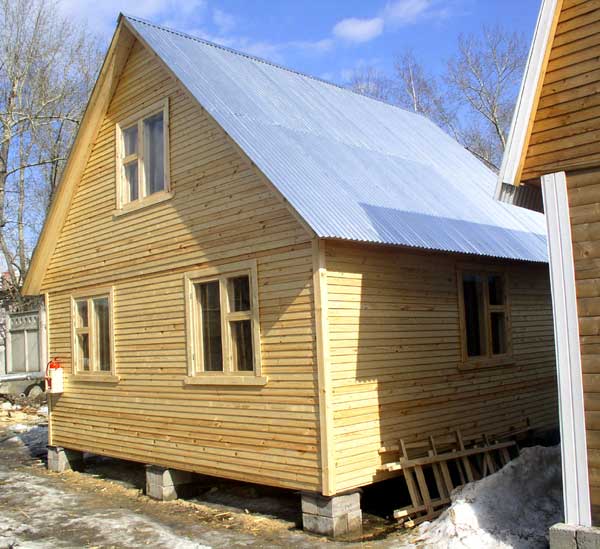 Instruction
One of the most cost effective, and involves rapid development of suburban area of the solutions is to build a cobbled or timbered house with an area of 20-25 m. This will allow you to quickly get warm - to the future of the country house, which later will get "overgrown" with additional tweaks and add-ons.
Start the construction work with the restroom. The best solution is to install a panel Board Cabinet to the drain tank. It can then be moved to any place.
The construction market is pleased to offer consumers hundreds of architectural and structural proposals, but it is easier and faster to build a country house of timber or logs with the stove-stove.
When buying a log cabin immediately to take care of the foundations. Remove with a building spot the whole vegetation layer. Boulder or block foundations with a good dry soils can be founded directly on the surface. Simultaneously with the foundations you had better to immediately determine the position of the stove to lay out a single concrete Foundation, on in-depth 40-50 cm. When you put the oven, you yourself will decide the final height of the Foundation. For furnace in this house is the Foundation dimensions 120x80 cm thick Walls, as mentioned earlier, timbered or bruschatyh. Timber take a cross section of 15x15 cm or more. Smoked the width of the groove in the wooden walls must not exceed 12 cm.
The floors are supported by wooden joists. Don't forget to include in the design of floors, the presence of insulation. The roof make kromochnuyu, 45 degrees or more. This will further allow you to adapt the attic for the attic room. Roofing roof prepare soft, asphalt. As a temporary roof with a slope of 45 degrees it can last 10-12 years. Can be directly put simulate tile piece asphalt roof. It is not much more expensive, but looks much nicer and is two times more.
The ceiling is wooden. Lay boards on joists, do not forget about insulation, sound insulation and operational load of the future attic space. Windows install immediately double. An excellent choice would be plastic Windows, which are recently very popular. Door make (buy) reinforced and insulated. That's all.
Advice 3: How to build a cheap cottage
Suburban housing has been gaining in popularity. More and more our compatriots move in a country house from a smoggy and noisy cities or just going away for the summer to live in
the country
. And it is quite understandable desire of many of them
to build a house
on their own and that the construction cost them as cheap as possible. Currently, this is true.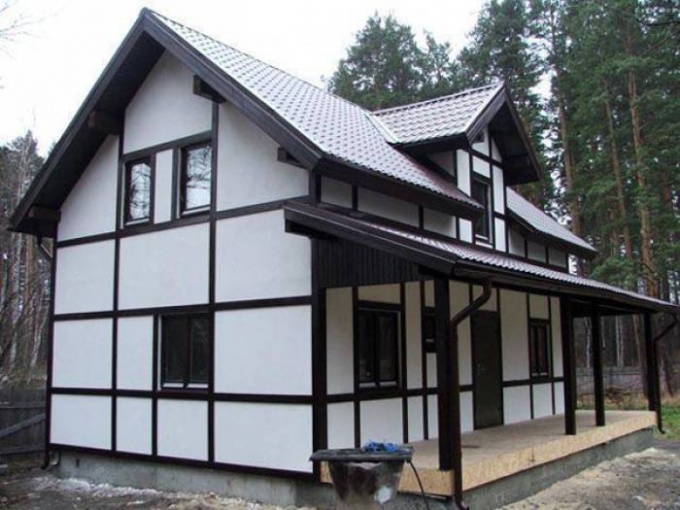 Instruction
Just want to note that the construction of a traditional block of houses to economical options for the construction of a private house is not. But modern panel houses are much cheaper. Therefore, they are popular among gardeners and growers.
These houses are built of environmentally safe and practical materials, as well as open up the eyes wide possibilities for different design solutions. Home shield will be relatively inexpensive, easily constructed and possesses good insulating properties, as well as a choice of any architectural form.
The shield building is the structure, which consists of ready-to-install panels. The construction of such facilities is substantially different from building a house from bars. There is no need to establish a solid Foundation, and therefore the time of construction of panel houses is significantly reduced. So a medium size one-story home can be your own to construct and finish within five days. And it is sure to be beautiful and cozy.
Alternative to homes is a housing consisting of so-called depatement plates. These plates consist of 90% wood chips, processed in a special way. They are fixed metal rods facing each other.
These plates are manufactured hardscape, walls in the house and more. The timbering exposed on the belts to the desired height using nails and metal clamps. Ceiling also installed manually: plate or void boxes are placed on a temporary stand. After that, the design is reinforced by pouring a internal voids formed between deposement slabs, concrete. After solidification of the solution can be assumed that the house was built. Will only perform the finishing work.
The main advantage depatement plates is re-mineralization. That is, from the outside they look like a mineral, but inside they are mostly composed of natural wood.
Note
How to build a country house. To say that a country house can be used with different periodicity to live in it during the summer months only (used as cottage), to stay in the summer and occasionally in winter and for living on a permanent basis.
Useful advice
Country question: what to build a cottage. In the summer season all in a hurry to escape from the stuffy city, but where? Many wisely decide not to waste your time on a removable country, and by buying its own, albeit small plot of land to build a home and enjoy the peace and closeness to nature, forgetting about the stress of life in the big city at least for a weekend.
Advice 4: From which to build a country house
There are several types of materials with which to build a comfortable country house. During the selection it is important to consider whether operated by a cottage in winter. For summer travelers, the optimal solution is the shield building.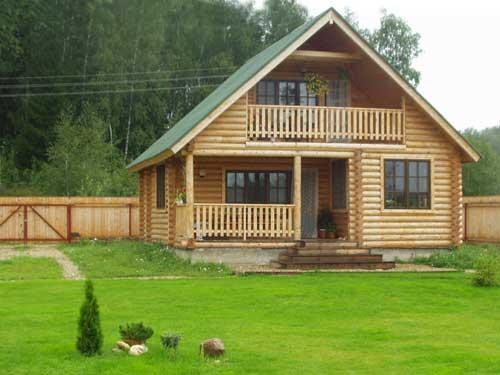 To build a country house can be many different ways. The choice of materials and construction technology depends on the size of the investment and the purpose of exploitation. If the house you plan to live permanently, it is necessary to ensure heat saving. For summer visits, light shield construction.



Materials for construction of the country house



To build a brick house makes sense only if you plan to exploit the country in the cold season. The same applies to lumber and logs. These buildings belong to the category of capital and are comfortable houses, but require a fairly high cost.


To give the best solution would be to build a house on the canadian technology or prefabricated panel. The first will be much more warm and suitable for permanent residence. Karkasnyi good because the coefficient of heat insulation is not inferior to brick and wood, but much cheaper than them. In addition, the timber to build their own and pretty quickly. With brick and timber will require equipment and additional manpower.


For the construction of houses using canadian technology, will need timber, boards, insulation, OSB. The timber will be quite low-depth of Foundation: tape or columnar. For suburban buildings in recent years become increasingly popular cheapest and easiest Foundation of tires. Its high performance is confirmed by different trials and a patent was issued in the name Semykina. Therefore, this type of Foundation is called: the Foundation Semykina.


Panel houses are lightweight, strong, durable. They are made of planks, thick water-resistant plywood, plates OSB. Lumber to knock the shields and the equivalent of these blocks is mounted to the wall. These houses are thin-walled, cold and permanent residence the.



Building a dacha of foam blocks?



Foam is an inexpensive material. But attractive it is not only low cost, but also the fact that it is possible in a short time to build a house are quite large. This stone is light weight, so very comfortable in the masonry. However, for the construction of villas to choose not worth it, as well as blocks of gas silicate. Its apparent cheapness of such buildings in practice "will result in a lot of money".


The reason is the hygroscopicity of these materials and their unattractive appearance. The first will require quality devices hydro - and vapor barrier (which is a lot of money), the second – the outer walls, as without it the country will be faceless. The covering of the facade is required because it is necessary to close the waterproofing of the canvas. In the end, the cottage of the foam blocks and silicate will be much more expensive than the frame and especially home shield.
Advice 5: How to decorate a country house outside and inside
Cottage – house, intended for communication with nature and relaxation, even if the country site you do gardening, planting fruit trees or try their hand at landscape design. After working outdoors the more you want to spend evening in a cozy suburban house, the whole atmosphere of which breathes comfort. Therefore, the internal and external finish of the building should provide comfort on a par with the interior and furniture.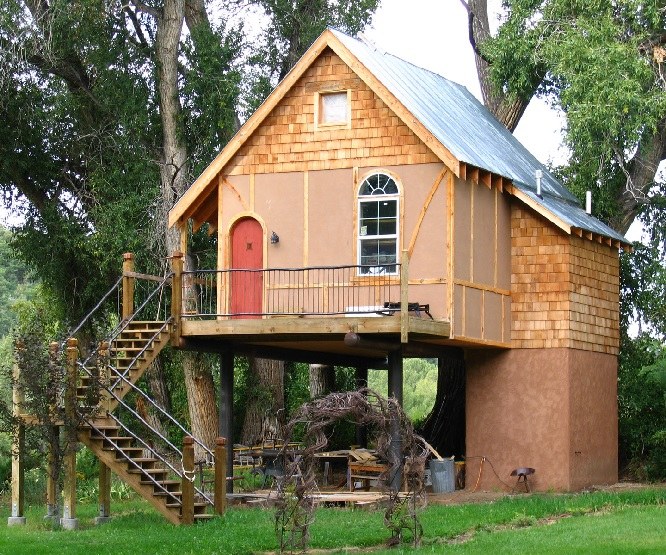 Internal furnish of the country house
The layout of the country house should be open enough to provide a large area of common area, where they will spend time together family members and guests. For the decoration of bedroom can be used ordinary paper Wallpaper, environmentally friendly and breathable. Select the Wallpaper in small flower will look good and paintable Wallpaper combined with a natural, made in the form of mats. Finishing materials, their design and texture should be emphasized is simple, close to natural materials.
Taking into account seasonal country houses, materials for internal finishing pick those who are not prone to deformation and fracture under the action of extreme temperatures.
Inside for finishing the total area you can choose wood or brick. To avoid color monotony, the wooden walls and ceiling can cover a light water-based varnish, floor varnish warm yellowish tone. Brick can be natural, but you can use decorative plates that mimic exposed brick walls. These panels look great in combination with surfaces plastered with a rough texture.
Generally such typical finishing materials like natural or artificial stone and bricks, it is better to use fragments, in this case, they will look not so gloomy. However, if it is assumed on the walls to hang shelves or a lot of pictures, finish you can use a regular textured plaster of the same color, but different shades or different colors combined.
How to decorate the walls of the suburban home outside
If the cottage is built of brick, it makes sense not to cover any exterior wall finishing materials, Windows wood, Windows have shutters will give your country home a completely finished and a cozy rustic look. But finishing the brick or natural stone materials are quite expensive. You can select options from more affordable but no less attractive. You can decorate your house siding "brick" or plain color, matching it to the color of the Windows, entrance and balcony doors.
Battens can be used for finishing the country house, both inside and outside. Of course, it will need to be covered with a protective layer, especially on the outside.
Cheaper siding will cost colored cement or finishing plaster. For exterior walls you can use regular boards, if you wish, it is possible to put a layer of insulation. This option is quite cheap, but the house will look beautiful and natural. Look good of the country house, for exterior which used tiles imitating brick or natural stone.
Advice 6: How to equip a suburban area
To equip
your plot is not a simple matter. Some gardeners hire professionals, offering them their ideas. And the rest of the professionals will make themselves. They will build, and hold, and connect. However, the second, accustomed to do everything with their own hands, prefer to build your site on their own. If you belong to the second category of truckers, then this article is for you. Follow some rules for the arrangement of a suburban area, then you will succeed.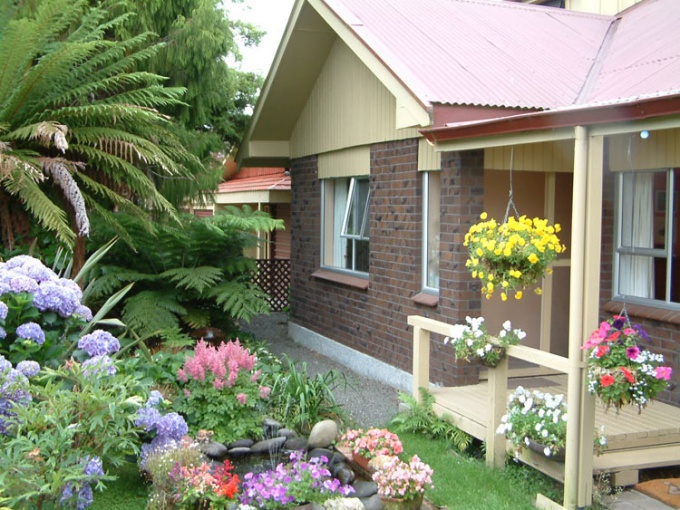 Instruction
Design. Do not clean your parcel from the old tree immediately, leave the largest of them intact. So your work will move faster and more efficiently. In the project, you should take into account the boundaries of the site, abutting streets, contours and location of existing buildings, the entries in your area of water, gas, underground utilities. Leave intact green spaces. Further, on the basis of this relief is already available, distribute all the planned buildings at the site.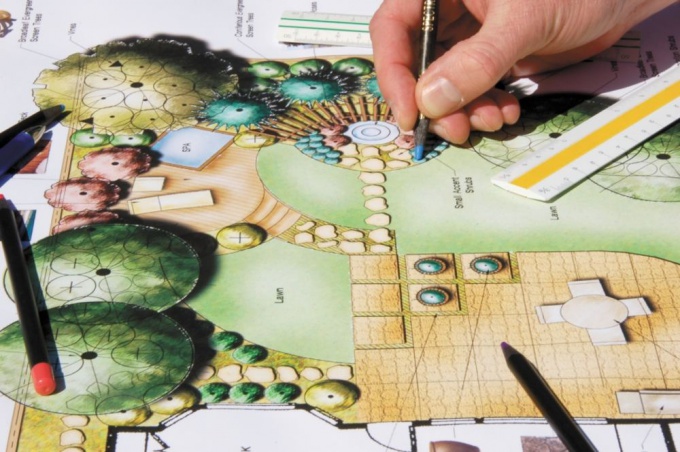 Take care of the drainage system. The simplest and cheapest is an open drain. To do it, you need to dig around the perimeter of the site drainage ditch with dimensions of 0.5 m width and 0.6 m depth. Bevel the walls of the ditch at an angle of about 40 degrees. The water from these ditches is usually in the gutter that is common to multiple plots. The open drainage system intercepts and diverts surface waters during snowmelt and rain.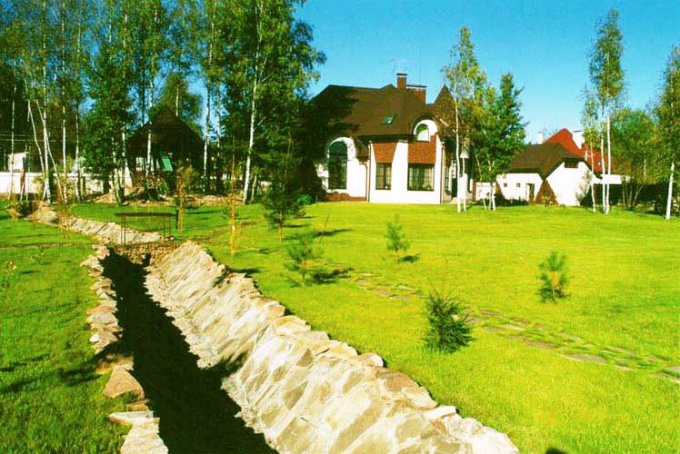 Next comes preparation for construction. Wall first the construction and then provide the normal way of access for vehicles. This way, you'll ensure that the construction works will not cause significant harm to the natural complex of the site. It is advisable to use a mound of gravel, slag or crushed stone, easypayday thickness of 15-20 cm and trebouxia. Stone size should not exceed 20-25 mm in diameter. It is also desirable content in the stones of smaller factions.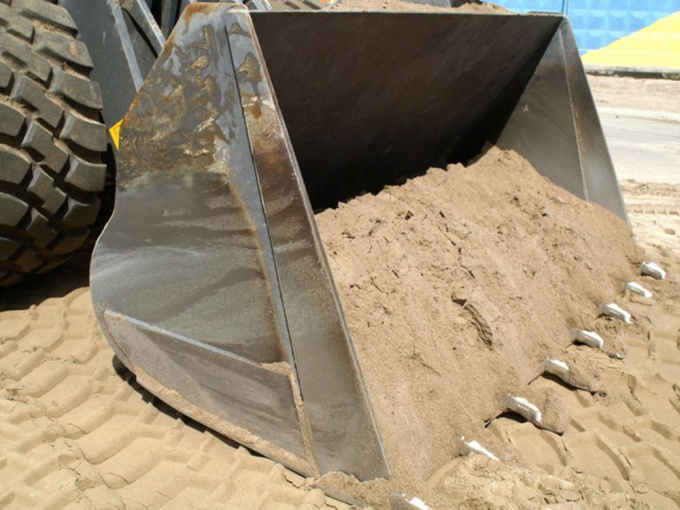 Take care of the fence. Then you need to look at the house and where the fence will stand. For example, if you want to put an expensive fence of carved fence, put it on the front side of the property, while the rear parts of the garden or the garden you can even use a regular woven fence. Also, do not make a brick fence on a high Foundation if you have a plot is a small wooden house. If you use a wooden fence, don't forget to paint or varnish. Then the fence will last longer and be protected from rust, rot, as well as atmospheric precipitation.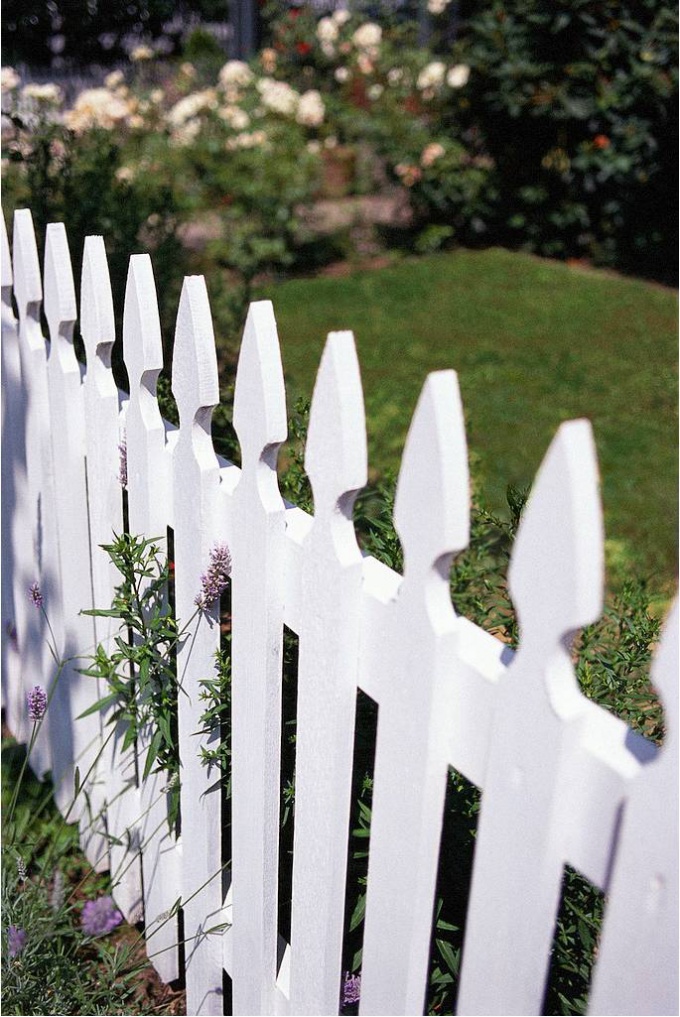 The last step can be considered a decorative arrangement of garden/vegetable garden. Decorate the area can even a simple support frame for a vine of grapes. These frames may be not only usual, but also woven, twisted or even forged metal. Not the last role in the garden decor also plays a special garden lighting. Look great on any country site the flower beds, a beautiful walkway made of concrete or stone made mosaic, wooden benches with carved backs and handles, living canopies of shoots of climbing plants, and much more. Here the main thing – to connect their imagination.