You will need
- fabric with embroidery;
- fabric for pillowcase;
- thread color of this fabric;
- fabric for the pillow-case;
- needle;
- sewing machine (optional);
- material for getting your pillows (feather, down or synthetic winterizer).
Instruction
Prepare embroidery. Wash and Pat her. It is desirable that all sides to the embroidered object to be the same amount of unfilled space (assuming that the background were not embroidered).
Determine the size of the pillow (this depends on the size of the embroidery). Embroidery can take up the entire front side, and to be in its center, with all sides being framed by some other cloth like in the frame. Record the number of centimeters will be one direction of future pillows.
Prepare the fabric for the pillow-case. You then fill in the feathers or synthetic padding. And the embroidery is better to make a pillowcase, so it can be, if necessary, to remove and wash.
Lay on the table cloth, special chalk, draw two identical squares, leave from each side of the 2 inch, when you cut. These indents need to be bound. Fold the squares together inside out and hand-baste stitch. Then prostrochite already on the sewing machine all sides of a square, except one.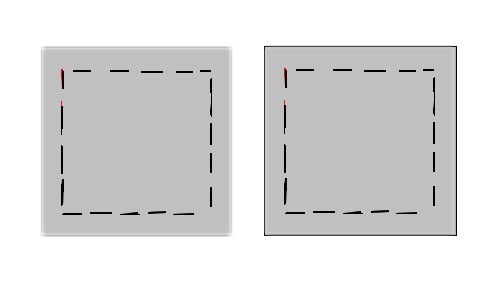 Received remove the cover and stuff it with feathers, polyester batting or other filler. Sew the hole by hand, with tucked edges inside. Pillow ready. Now it remains to make a pillow case with embroidery.
Take a piece of good fabric. To make the back of the pillowcase, cut a square with sides an inch and a half longer than for the basic pillowcase. Also cut a 3 rectangle with the length of the long side equal to the side of the square. And the fourth rectangle make wider inches by seven. This rectangle will be located at the bottom of the pillow to get lapped.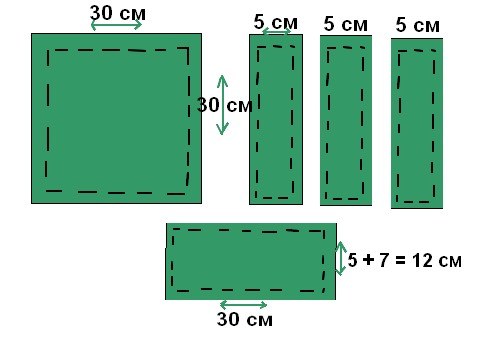 Sew these rectangles, podrachivaya corners diagonally to make a sort of frame for embroidery.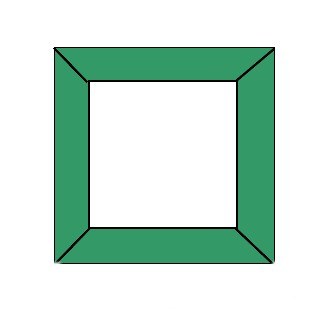 Put the resulting "frame" on the embroidery, tucked the edges inside and stitch along the edge. Now embroidery forms one whole with the "frame", and together they make up the front side of the pillowcase.
Fold the front and back of pillow together, inside out. In this case fold the bottom of the front side to make a "lap". The edges of both bottom parts of the pillow cases should be pre-rolled and hemmed.
Prostrochite from the top and the sides. Pillow case ready. Remove it and put it on the pillow.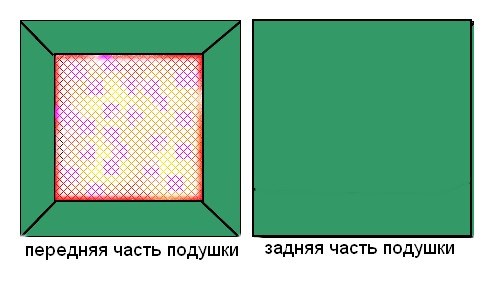 Useful advice
If you already have some plain pillow, just make her a pillow case with embroidery.