You will need
- "Acyclovir";
- herpetic polyvalent vaccine;
- "Dekaris", "Gamma globulin";
- "Viferon", "Likopid";
- intravenous laser irradiation;
- Echinacea purpurea.
Instruction
The use of the antiviral drug "Acyclovir" helps effectively to deal with single manifestations of the disease.
In patients with recurrent
herpes
e recommended the introduction of polyvalent vaccines, which are administered 0.1-0.2 ml intradermally into the outer surface of the shoulder twice a week. The course of treatment of 5-10 injections.
Also, be sure to appoint immunomodulators, supporting the body's defenses - "Dekaris", "Gamma-globulin", etc.
Modern drugs such as "Viferon", "Likopid" possess not only immunomodulatory effects but also exert antiviral action. The drugs appoints only the attending physician after conducting the necessary blood tests and diagnose the type of herpes infection.
In severe cases, perhaps the use of intravenous laser irradiation. This procedure is carried out with use of quantum therapy. Blood cleared directly into the bloodstream through the optical waveguide. The effectiveness of treatment is unprecedented and is having an impact not only on the herpes viruses. There is a powerful, healthy body. Anti-inflammatory effect is on the nerve, lung, cartilage, bone, liver tissue. As a consequence, increases immunity, the body's resistance to germs, bacteria and viruses.
Strengthen the immune system medicinal plants-immunomodulatory. Very popular Echinacea purpurea. Take 50 grams of crushed leaves and flowers and pour 0.5 liters of vodka. Insisting in a dark place for 3 weeks, filter the tincture. Plant material press through double-layered cheesecloth and connect with the filtrate. Take 10 ml three times a day 30 minutes before meals. The course – 14 days.
To achieve full recovery it is necessary to lead a healthy lifestyle. Balanced nutrition, strengthening physical health, avoiding harmful habits, healthy habits are the Foundation. Great importance is lack of stress, proper sexual behavior and hygiene.
Note
Is it possible to permanently cure herpes? Unfortunately, no. At least for now. To date, the medicine has no means that allow completely bring the herpes virus from the human body. The mechanism of infection with herpes simplex is quite complicated, the virus is embedded in the genetic apparatus of a cell and remains with you forever. Therefore, almost all the people on earth carry the herpes virus in itself.
Useful advice
Know how to cure herpes forever – the introduction of the vaccine against herpes, to the exclusion of re-infection. This treatment is often prescribed for rashes, it consists of injection of herpes polyvalent vaccine, which is administered twice a week in the outer surface of the shoulder, the course must be 5 – 10 injections, and immunomodulators inside levamisole, metisazon, gamma globulin, etc.
Advice 2: How to cure psoriasis forever
Psoriasis – psoriasis is a chronic skin disease of unknown etiology. Provoking factors of the disease is heredity, streptococcal and viral infection, prolonged tension and stress, disorders of metabolism. This pathology is considered to be incurable. But with correct diet, skin care, constantly under the supervision of a physician, you can achieve a stable remission.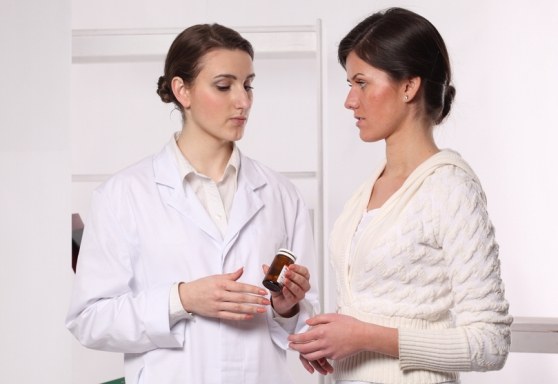 You will need
- proper diet;
- a multivitamin;
- fish oil;
- calcium supplements;
- sedatives;
- cytostatics;
- corticosteroids;
- photochemotherapy;
"Ftorokort";
"Flucinar";
- "Lorinden-A";
the herb St. John's wort;
- agrimony;
- a series;
- calendula flowers;
- the root of the Potentilla;
- dandelion root;
- the flowers of St. John's wort;
- vegetable oil;
- propolis;
- butter;
grass celandine;
- beeswax;
pine oleoresin;
- Mel.
Instruction
Psoriasis is an individual disease, so the treatment selected by the doctor individually for each patient. But the implementation of certain recommendations is the same at any causal factors. First of all it concerns diet.
Exclude from the diet of vegetables and fruit bright red and dark colouring, but vegetables and fruits of white, green, yellow can be consumed in unlimited quantities. Do not drink alcoholic drinks, beer, coffee, cocoa. Limit to the minimum the pastry, which contains citric acid, vanilla, chemical additives and leavening agents. Exclude from the diet of canned food, fatty meat, bacon and ready-prepared foods.
Constantly take a multivitamin, fish oil, calcium supplements. Take any medicines coordinate with the attending physician. They may be an appointment of sedatives, drugs and systemic corticosteroids. External treatment of damaged skin involves the use of corticosteroid creams and ointments – "Ftorokort", "Flucinar", "Lorinden."
The most widely used in the treatment of psoriasis received photochemotherapy, which consists in receiving the photosensitizer – "Psoralen", "Povolena" etc., followed by irradiation of the skin long-wave ultraviolet rays.
In parallel with drug treatment, use the recipes of traditional medicine. Take in equal proportions herb St. John's wort, agrimony, Bidens, calendula flowers, roots tormentil and dandelion. Components grind to a powder and mix thoroughly.
A tablespoon of composition, pour a glass of boiling water in the evening and leave over night. In the morning drain and divide into three equal portions. Take half an hour before meals.
At night, wiping the affected areas of the skin with Apple cider vinegar, apply liberally to the following ointment. For its preparation take 500 ml of trapping oil, 50 g of grated on a fine grater propolis, 500 g melted butter, 100 g of pine resin, 30 g of dried leaves of celandine, 100 g of beeswax and 30 g of comminuted chalk.
Preparation for trapping oil drain on the pan 150 g of flowers of St. John's wort until hruskoci and grind them into powder. Pour 500 ml of sunflower oil and place over 2 weeks in the sun. Daily shake the container of oil.
When the oil is ready, the mixture should be filtered, vegetable residue wring out. Then place in an enamel pan with melted butter. Fueling, grind and add beeswax. Stirring constantly, bring to a boil.
Add the turpentine and boil on a slow fire for 10 minutes, stirring constantly with a wooden spatula.
Then pour the powder of the leaves of celandine and cook for another 5 minutes. Pour the sealing oil, stir and pour the chalk. Simmer on low heat for 2.5 hours.
Add raspberries and simmer over low heat for another half hour. After removing from heat, let cool naturally. After 10 hours, again bring the ointment to the boil and cool slightly, strain through two layers of cheesecloth. The ready pour into jars and close well. Ointment has anti-itching and anti-inflammatory action.
Note
Exacerbation of psoriasis are seasonal – peak pathology occurs in winter and summer.