You will need
- "Acyclovir";
- herpetic polyvalent vaccine;
- "Dekaris", "Gamma globulin";
- "Viferon", "Likopid";
- intravenous laser irradiation;
- Echinacea purpurea.
Instruction
The use of the antiviral drug "Acyclovir" helps effectively to deal with single manifestations of the disease.
In patients with recurrent
herpes
e recommended the introduction of polyvalent vaccines, which are administered 0.1-0.2 ml intradermally into the outer surface of the shoulder twice a week. The course of treatment of 5-10 injections.
Also, be sure to appoint immunomodulators, supporting the body's defenses - "Dekaris", "Gamma-globulin", etc.
Modern drugs such as "Viferon", "Likopid" possess not only immunomodulatory effects but also exert antiviral action. The drugs appoints only the attending physician after conducting the necessary blood tests and diagnose the type of herpes infection.
In severe cases, perhaps the use of intravenous laser irradiation. This procedure is carried out with use of quantum therapy. Blood cleared directly into the bloodstream through the optical waveguide. The effectiveness of treatment is unprecedented and is having an impact not only on the herpes viruses. There is a powerful, healthy body. Anti-inflammatory effect is on the nerve, lung, cartilage, bone, liver tissue. As a consequence, increases immunity, the body's resistance to germs, bacteria and viruses.
Strengthen the immune system medicinal plants-immunomodulatory. Very popular Echinacea purpurea. Take 50 grams of crushed leaves and flowers and pour 0.5 liters of vodka. Insisting in a dark place for 3 weeks, filter the tincture. Plant material press through double-layered cheesecloth and connect with the filtrate. Take 10 ml three times a day 30 minutes before meals. The course – 14 days.
To achieve full recovery it is necessary to lead a healthy lifestyle. Balanced nutrition, strengthening physical health, avoiding harmful habits, healthy habits are the Foundation. Great importance is lack of stress, proper sexual behavior and hygiene.
Note
Is it possible to permanently cure herpes? Unfortunately, no. At least for now. To date, the medicine has no means that allow completely bring the herpes virus from the human body. The mechanism of infection with herpes simplex is quite complicated, the virus is embedded in the genetic apparatus of a cell and remains with you forever. Therefore, almost all the people on earth carry the herpes virus in itself.
Useful advice
Know how to cure herpes forever – the introduction of the vaccine against herpes, to the exclusion of re-infection. This treatment is often prescribed for rashes, it consists of injection of herpes polyvalent vaccine, which is administered twice a week in the outer surface of the shoulder, the course must be 5 – 10 injections, and immunomodulators inside levamisole, metisazon, gamma globulin, etc.
Advice 2 : How to get rid of herpes forever
Herpes
is a viral disease that manifests itself in the form of bubbles on the mucous areas of the body. These sores can be quite sensitive pain. Reliable ways to get rid of herpes does not exist. However, there are several treatments to reduce the pain and size of these formations.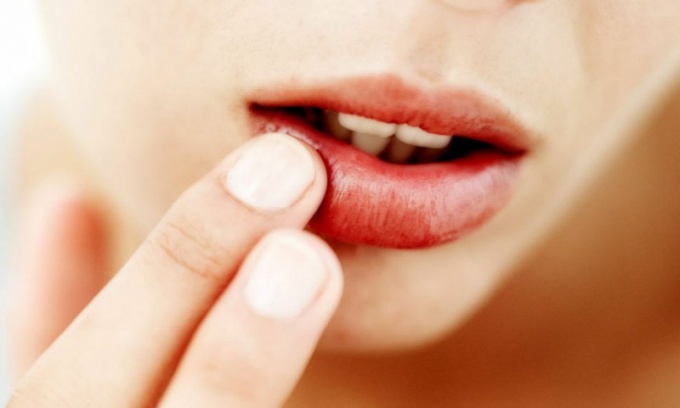 Vanilla extract


A good remedy for treatment of herpes is an extract of vanilla. It helps to slow the spread of the virus and to remove the resulting sores. Saturate a cotton ball with pure vanilla extract and apply it on the sore spot for about 2-3 minutes. Repeat this process 4 times a day.


A compress of milk


Relieve pain from herpes and speed up healing using the compress of milk. Milk contains in its structure protein is immunoglobulin, which is antibody. It helps fight viruses that cause herpes. Milk also includes amino acids which help speed up getting rid of herpes. This remedy is especially efficient if herpes already grown. Saturate a cotton swab or cotton ball with milk and apply it directly on the herpes. Hold the compress for several minutes. Milk thus may be both cold and warmed up to room temperature. After the procedure, rinse the cold sores with clean water and lubricate it with vaseline.


Licorice root


One of the best means of dealing with herpes and other such diseases is licorice root. This plant has antiviral and anti-inflammatory properties. It contains glycerin acid, which effectively stops the development of viral cells. Mix ½ tablespoon of licorice powder with the same amount of clean water. Should get the consistency of the cream. If necessary, add water. Instead of water you can use a teaspoon of vaseline and add it if necessary. Apply the prepared paste on the entire surface of the cold sores, use a cotton swab. Do not rinse it for a few hours.


Hydrogen peroxide


Treat cold sores using hydrogen peroxide. The use of this tool can be quite unpleasant, but it causes much less pain than many other drugs. Hydrogen peroxide has disinfecting properties. It helps to reduce pain from herpes, and keep it clean, which accelerates healing. Moisten a cotton pad with a small amount of hydrogen peroxide and apply it to the affected area. Most likely, you will experience some tingling. Try to hold the tampon at least a few seconds.


Drugs


You can also use some medicines that help fight viruses that cause herpes. Such drugs include: "Acyclovir", "Famciclovir", "Groprinosin", "Valacyclovir", etc. Almost all such drugs are dispensed by prescription.