You will need
- clean the bottles;
- pipette;
- alcohol;
- essential oils.
Instruction
Before
how to dilute
perfume
, think about how it is necessary. Perfume is a complex chemical composition, and ingress of a foreign liquid can lead to very unpredictable effects (color change, precipitate, reduced flavor stability, etc.). So if you do decide to experiment, then spend it in a separate container, using part of the spirits.
To dilute the spirits with the least damage to flavor, use only clean, dry utensils that do not have a sharp odor. Empty vials of perfume before use, wash and let them air out for several days.
If you want to dilute the perfumethat is about to end, prepare rubbing alcohol and a dropper. Put some drops of alcohol and add them to the container of spirits. Apply the mixture on the skin and watch how long the smell. Based on the results of this test will select the most appropriate proportions, in which the flavor will remain strong.
Wanting to dilute the spiritsto change the aroma, use essential oil. Drip into an experimental container of spirits a few drops of oil. The resulting liquid spray spray on the body and clothes. Watch how soon will wear off the smell and will not leave a new perfume oil stains on the fabric. In the case of greasy residue reduce the concentration of essential oils.
If you decide to make a less sharp flavor and enhance some of its components, then use the alcohol, and the corresponding oil. For example, you want to highlight floral notes woody floral fragrance. Slightly dilute the perfume with alcohol, and then add the essential oil with the smell of your favorite flower. So the wood notes are less pronounced, while the floral fragrance will come to the fore.
Useful advice
Do not use for diluting spirits, vodka and other alcoholic beverages. They will make your troubled spirits and provoke a change in consistency.
Advice 2: What perfume have a sweet smell
Perfume with sweet pastry aromas lately very popular. Interesting instances with delicious notes of vanilla, caramel and sweet fruit can be found among the novelties, the list of classic fragrances. Their demand is so great that many brands have expanded the perfume line to include body creams, fragrant haze and other goods with their favorite smell.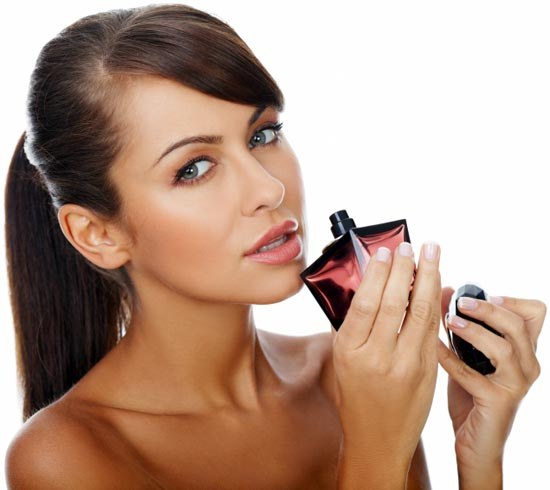 Instruction
Rich sweetness gives spirits the combination of aromas of flowers, fruits and spices. Among the flowers most sweet fragrances are Jasmine, Mimosa, Cassia, orange blossom, neroli. Of spices very popular vanilla, sometimes found cinnamon, cloves, nutmeg. Of particular note and add fruit: apples, figs, pears, peaches, strawberries, pineapples, passion fruit. For vitality and sensuality of the perfume answer amber, musk and patchouli.
Sweet notes typical of Oriental fragrances. This perfume was very popular in the first half of the last century, 80 years they have come back into fashion. Today some flavors of that time are still in demand. Collectors hunt for vintage perfume, and ordinary lovers of Oriental fragrances are happy to buy the modern version. Bright representative of this group - Baroque flavor Coco de Chanel, created on the basis of the Duo Mimosa, Jasmine and neroli framed by vanilla, cloves and powdered sugar. Distinct pastry aroma has Lolita Lempicka de Lolita Lempicka with a pronounced licorice note, complemented by caramel, anise, vanilla and roasted almonds. The perfume connoisseurs claim that this aroma is reminiscent of cherry souffle with lots of spicy spices.
Delicious pastry smells popular with the creators of selective, or niche perfume. These fragrances are created by master perfumers to commercial success, but rather for the soul. Niche perfumery is expensive, while advertising the promotion of the money almost didn't come.
Among the best representatives of selective perfumes may be noted Le Parfum de Therese de Parfums Frederic Malle with a bright and persistent aroma of melon, peach, nutmeg, complemented by hints of vanilla. Lighter spring option - Premier de Figuier L'artisan Parfumeur. This flavor, which soloed the fruit and leaves of sweet Fig, with notes of vine peach, dried fruit, almond and coconut milk. The sample of confectionery fragrance - Eau De Charlotte Annick Goutal, which the owner of the brand Annick Gutal created at the request of his daughter, who wanted to have a perfume with the aroma of your favorite sweets. The set was very interesting. The aroma combines the notes of jam, black currant, hot chocolate, delicate Mimosa and vanilla.
Sugar, honey and vanilla notes with success applied in more well-known commercial perfumes. A very good example - Red Nina de Nina Ricci. The creators of the fragrance decided to reproduce the smell of Christmas dessert of apples in caramel. A fruit snack is generously flavored with vanilla and fresh notes of peony and cotton musk. The least popular toilet water Giorgio Armani Code, created on the basis of Jasmine and florarna with the addition of orange, vanilla and floral honey.
Advice 3: What men's perfume, the most persistent
Buying perfume man should pay attention not only on the aroma, his pyramid and the first sensation when used, but also on its durability. Ideally, you apply fragrance in the morning and feel it surrounding you until the evening. Maximum update once a day after lunch.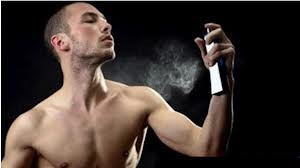 Instruction
The main criterion, which affects the durability of the spirits, this concentration of fragrance. Usually, a pyramid of the fragrance consists of three parts, which follow each other. The first are the so-called top notes. You feel barely sprayed herself from the bottle. On average they stay on the skin for 20-30 minutes. They are followed by heart notes. You will hear for yourself the longest. Their sound on the skin or clothing varies depending on the concentration and composition from 3 to 10 hours. The latest is base notes. They can be quite unexpected, and at first glance, to stand out from the pyramid. This is the scent that will remain on you at the end of the day.
Described above the scheme is considered to be a classic. It is believed that it was invented by the legendary perfumer Jean Carles. But there are exceptions. For example, when the aroma of playing the two main chord and the rest just complement them. Different ingredients of the pyramid have different resistance. Least keep notes of citrus, green tea, some flowers. The longest – spices, pine needles, musk, woody notes, patchouli, amber. If you are in search resistant men's perfume, please note in Black Afgano Nasomatto, Creed Aventus, Dior Homme, Tom Ford Tuscan Leather.
As a rule, any toilet water is made up of alcohol, water and fragrance. It is the percentage of the last ingredient determines the strength of flavor. Depending on the concentration of perfume compositions emit perfume, toilet water, perfume water. The highest concentration of have perfume – 15-30%. They are the most intense and persistent. Spirits can hold on you up to 10 hours. Followed by eau de Parfum is 10-20%. Their resistance varies in the range of 3-5 hours. And toilet water – 5-10%. The latter, of course, is the most unstable. You will feel the flavor in just 2-3 hours.
It is believed that the more persistent are the perfumes and toilet waters by so-called selective perfumery. This class is in the world of fragrances alone. Selective perfumery is usually produced in limited edition and not always sold in multibrand stores. For its production using raw materials of the highest quality. Among spirits of this niche are often very unusual flavors. For example, in some toilet water selective perfumes you can catch notes of Datura and mushrooms. Fashion houses such as
Hermes
or Chanel, employ a personal perfumer and release an exclusive line of fragrances similar to selective. Try such masterpieces as'arabie and Serge Lutens , Hermessence Vetiver Tonka Hermes, Les Nombres d'or Vetyver Mona di Orio, and their durability will surprise you.
Resistance some spirits are selective perfumes can last for several days. This should be considered. Some people start to blindly apply them like a conventional toilet water. Even if you love your fragrance, remember that not everyone shares your taste in scents. Pity of others. For example, to use the toilet water before boarding the plane in General is considered bad manners. Order the selective perfume lasted all day, enough to put them on point ripple and hair in two places. Keep in mind that the skin is friends with spirits all in different ways. Do not apply a new fragrance for the first time before an important event.