Instruction
When you select a panel in the first place pay attention to their composition. This material shall contain carbon, hydrogen and chlorine, which is made up of 43% ethylene and 57% of the chlorine. In the manufacture of panels PVC use bonded lead. It serves as a stabilizer. Such components do not emit harmful substances in case of fire. Hard plastic is practically not flammable. This finishing material has good resistance to moisture and capable of withstanding mechanical loads. In addition, a plastic panel has high temperature resistance and good insulation.
The main advantage of the panels of PVC is the ability to hide any irregularities of the walls. For surface finishing you do not need to prepare the walls and perform their alignment. The material has good sound insulation. It can be used to hide the wiring. On the market, you can find panelswith a thickness of 10 mm. They are an alternative to expensive tile. To apply such a panel is best for finishing places with high humidity. For example, often they trim kitchen and bathrooms. These spaces are perfect panels white. On sale are laminated panels PVC. They are able to give your bathroom or kitchen a beautiful appearance.
Plastic panels should look good on the wall. It is recommended to buy them in specialized stores. The fact that the market for most people come across a counterfeit. In stores for the quality of the product monitored more strictly. When buying be sure to check the color. It should be uniform. On the painted side should not be black dots. All panels must be same width, no waves and drops. Otherwise, if installation problems arise. The roughness length is quite acceptable. When mounting the panel needs to straighten up.
Advice 2 : Plastic wall panels: pros and cons
There are many materials for internal furnish of walls, for every taste. Them Wallpaper, panels of different materials, upholster leather, cloth, coat decorative plaster. Each of these finishes has advantages and disadvantages. Are no exception, and plastic panels. Someone willing to use them to finish someone doesn't want to hear about it. What are the pros and cons of plastic wall panels?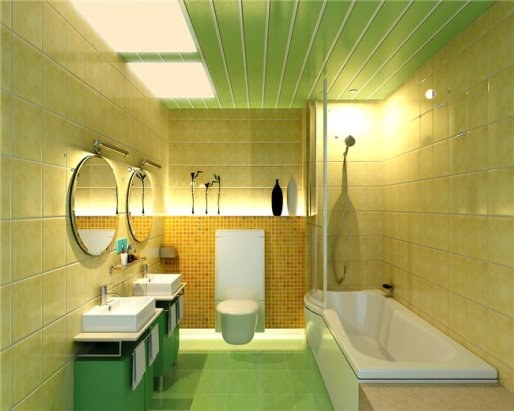 Advantages and disadvantages of wall panels
Advantages of this type of wall covering many. First of all, plastic panels are moisture resistant, so they can be washed, and use in areas with high humid climate, for example, in the Primorsky Krai. Due to the fact that their surface is almost perfectly smooth, there are no cracks and pores, which are the perfect "shelter" for mold, fungi, bacteria. Panels made of polyvinyl chloride (PVC), very durable. With careful handling these panels will last for many years without losing its presentation, that is, not deformed and not vizueta.
However, from the point of view of environmentalists, this durability is a very serious drawback, but for the consumer it is certainly a plus.
They do not warp, not crack, not susceptible to rotting and other negative factors. In addition, PVC panels are not afraid of sudden changes in temperature and humidity, which is important in our climate. And the installation of wall coverings is simple, requires lot of time and effort.
To sheathe the walls with plastic panels will easily be able to practically anyone with experience with the tools. It is possible to save a significant amount in the remuneration of specialists of this profile.
However, if you live in an area where the humidity is quite high, before sheathing the walls, treat them antifungal.
Sheathing PVC panels can not only the walls but also the ceiling, resulting in it will be beautiful, smooth and not in need of repair. It is also important that the covering of walls and ceiling with plastic panels leads to the formation of large quantities of debris, as when using many other types of materials. Finally, PVC panels are inexpensive, due to the low cost of raw materials and ease of production, and thus have exclusive variety of colours and patterns. For a reasonable price, affordable to almost every customer, you can pick up those panels that are best suited to the tastes and wishes of the customer, as well as most furnishings and other items of home interior, for example, you can find panels blue, Golden color.
The fears of some people that PVC panels emit no harmful substances, as a rule, unfounded. The fact that this type of plating is widely used not only in administrative and public buildings, but educational institutions and even healthcare institutions, very eloquent. Important – try to buy a plastic plate manufactured reliable, proven company. This will guarantee that this finishing material is made of high quality raw materials, under strict observance of technological regulations and meets all health and safety standards.
What are the disadvantages of plastic wall panels? A lot of them too. First, while the polyvinyl chloride is practically safe in case of fire, it emits toxic gaseous substances that can easily be poisoned. Secondly, wall plastic panels are quite fragile and by accidental impact, even slight, on the surface is formed a dent or even a hole. Thirdly, with all the variety of colors and patterns wall plastic panels give the room too formal. Of course, tastes differ, but the majority of people hardly will want to have their houses looked like, for example, as a service office.
Thus, before sheathing the walls of their homes with plastic panels, you need to consider every angle and to consider both the pros and cons of this type of finish.
Wall plastic panels for bathrooms
Plastic panels is one of the best options for covering bathroom walls. First of all, thanks to resistance to moisture and lack of conditions for development of mold, fungi. Such panels can be quickly and easily sheathed bathroom, it does not require preliminary alignment of the walls, removal of old paint, etc. it is only Necessary to attach to the walls of the wooden support rails, which are subsequently glued plastic panels.
When marking panels prior to installation do not use sharp objects, as traces of them erased. Best put the label soft pencils or markers.
For panels in bathrooms is very easy to care for. We only need to gently wipe them with a damp cloth, and they will take the original form. Finally, due to the low cost of PVC panels, finishing of the walls of the bathroom plastic will cost much less than finishing tiles. In the sale you can find a wide range of wall panels for bathroom, the picture is very similar to the tile.
Advice 3 : Fire-resistant wall panels: pros and cons
In recent years, a variety of finishing materials allow one to avoid such a long and labor-intensive kind of work, as the alignment of the walls. Fire resistant decorative plastic panels save time and money, solving the problem of internal finishes. Most often, they are used during the finishing works in buildings and premises of the business, social and public purpose, but there is no reason to abandon their use in apartments and private homes.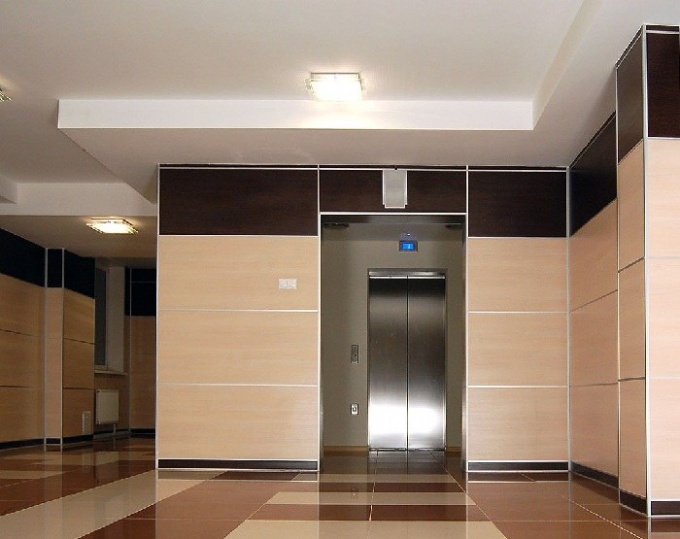 What is fire-resistant panels and where they are used
These panels are made of polyvinyl chloride having ability-extinguishing. Typically, this patterned strips having a width of from 10 to 30 cm and a thickness of about 1 cm. their Length can vary from 2.5 to 6 m. Surface can be glossy, matte or textured, organic dyes, it is applied to any picture printing method. This drawing is not afraid of moisture and the panels can be washed frequently, however, to use a particularly aggressive chemical cleaners are not recommended.
Fire-resistant wall panels are not only economical, but also environmentally friendly material that can be used for walls in rooms of any purpose. Wall coating made from these panels, possesses high durability and decorative qualities, allowing to realize any design decisions, giving the interiors not only originality, but also comfort – in appearance, they can mimic the traditional in the design of natural materials.
They have fire-retardant, safe and easy to wash, so they have found application in medical and care institutions, shopping malls, stores, warehouses, offices, various non-residential and residential premises. But still there is a prejudice against this synthetic finishing material, plastic is not considered eco-friendly homes its use is confined to the bathroom and bathroom.
Increased durability and strength allow fire resistant panels keep its properties and appearance.
The advantages and disadvantages of fire resistant wall panels
PVC, which is made of fire-resistant panels used for making many things that you use every day. This material is made of linoleum, water pipes and even plastic bottles used as containers for drinks, and this is evidence of its environmental safety.
With plastic wall panels you can easily hide engineering communications, leaving open the possibility of quick and easy access to them.
This non-combustible facing material is not afraid of moisture and not subject to the destructive action of putrefactive bacteria on it will not start any fungus or mold. Wall and ceiling panels are easily and quickly installed, and you do not need to align the walls and ceiling. And, most importantly, they are absolutely safe against fire, because have the ability to self-extinguishing, fire resistant and even at high temperatures only slowly smolder, not ignited. By the way, and low temperatures, they are also not afraid, so they can be installed in unheated areas, including balconies, verandahs, gazebos.
The disadvantages can be attributed only to the possibility of deformation under prolonged exposure to a powerful source of heat. Therefore, to install the heaters adjacent to the walls, feature panels, is not recommended.