Recipe 1 - grilled chicken breast
If you really want to fry a chicken breast, let it be in the batter. The batter is prepared as follows: mix the bread crumbs with any seasoning and one egg yolk (1 kg smoky Breasts). Leave for 10 minutes to swell, then dip the breast in batter on both sides and fry. Fry without a lid - then it will be delicious crisp and the inside juicy flavorful chicken breast.
2 recipe - oven baked chicken breast
For cooking chicken breast in the oven you will need a bag for baking, 150 g sour cream, dill, garlic. Breast, cut into small (2-4 cm) pieces, put it into a bag for baking, pour sour cream, add chopped garlic and dill, salt - to taste. Tie the bag, puncture it in several places to get out excess steam, and place in a preheated 180 degree oven. Chicken breast is cooked quickly - after 20-25 minutes the dish can be removed. Chicken breast will retain all their juices, will be very soft.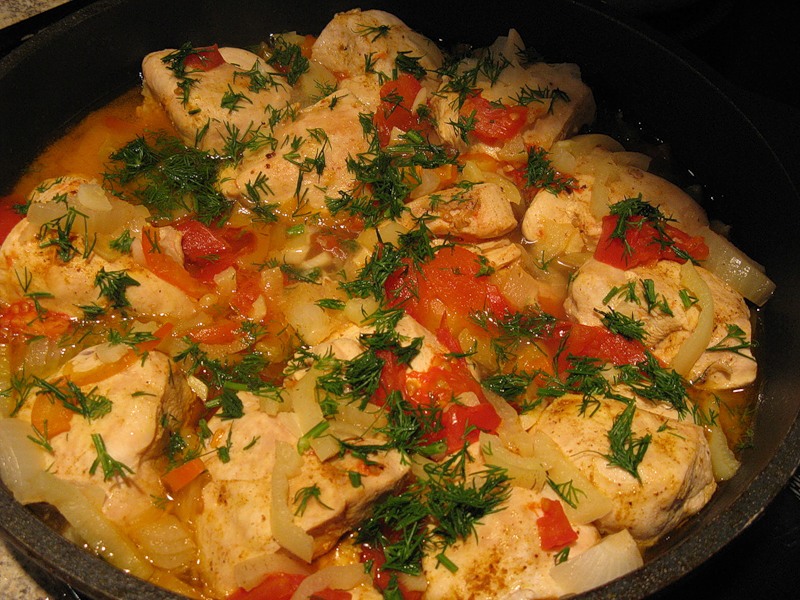 3 recipe - braised chicken breast with vegetables
Very tasty and healthy dish. In a large pot with thick walls lay a series - chicken breast (1 kg) 1 small zucchini, 1 eggplant, 1 tomato, 3 potatoes. The chicken should be diced, the vegetables round thin slices. Optionally, you can add a layer of sour cream and tomato sauce. Under a layer of vegetables chicken will be very juicy and soaked appetizing aromas.