Best season for vacation in the Crimea - from mid-July to mid-September. At this time, the warm sea, the probability of long rains is minimal. And this, of course, know the hoteliers and private landlords who give shelter for rent. Prices on vacation in Crimea in July and August is very high. And when you consider that the service in the usual 2-3 star hotels, not to mention private homeowners, still leaves much to be desired, it is easier and often cheaper to go to Turkey. There for the same money you can get and housekeeping, and an extensive buffet, and sun loungers on the beach.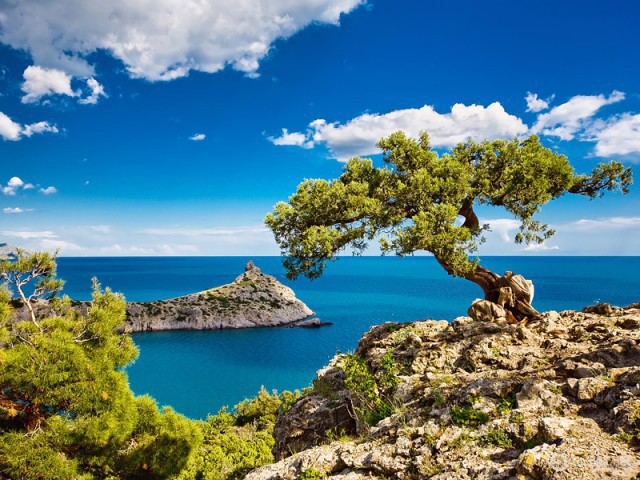 However, not everything is bad in Crimea. The last few years, open private guest house on a few rooms. Inexpensive rest in the Crimea in them. The guest house is on the South coast and close to sandy beaches. It is a cozy mini-hotel with a small restaurant, sometimes with swimming pool, Playground, barbecue area. Guest house in the Crimea belong to families or group of friends, who unite in order to provide excellent services at low prices. Guest house in the Crimea you can find on the Internet. When searching keep in mind:
distance from the beach and shops;
the presence of the pool, café or restaurant, children's room, Parking;
food (included it in the price or not);
what major city is close by and is there a Shuttle service from railway station or airport;
is there an additional fee for any services (sauna, swimming pool, Parking, Laundry, linen change, etc.).
All this is necessary to clarify in advance, in order for travelers to avoid unpleasant surprises.
Where to relax in the Crimea, which city to choose - you decide. Want incredible views and clear sea - note on the South coast (southern coast of Crimea). But keep in mind that there are pebble beaches and most of all pretty deep already at the entrance to the sea. That is, young children would not be very comfortable. But on a gently sloping sandy beaches of Sevastopol and neighboring towns kids comfortable. The sea was very warm and shallow, there are bays where the depth is not above the knee. What you need for vacation in the Crimea with children from 0 to 5-6 years.