Light cake with custard is cooked in two ways. The first is a simple and very quick - when shortcake made from biscuits. Here's how:
Shortbread biscuits (two packs) is crushed to a state of crumbs using a blender or food processor. In field conditions, in the country, if sophisticated household appliances on hand, use grandma's method - wrap the biscuits in carbon paper or other heavy paper to make a sealed envelope, and cover with a towel for five minutes, roll one biscuit rolling pin. It will crumble into fine crumbs - which is what we need.
Add to crumbs 50 grams of butter, mash with your hands and form three layers with thickness of 5-7 mm. While the cakes are baked (at a temperature of 180 degrees 10-15 minutes), make the cream.
Take the milk (2 cups) and bring to a boil with sugar (⅔ Cup). While the milk is boiling, beat 2 eggs with 2 tbsp flour (by hand or with a mixer). When the milk is boiling, in a vessel where the mash eggs and flour, pour (slowly, in portions, one tablespoon), half hot milk. Then in one motion, pour the mixture into the remaining milk. Bring to a boil, stirring constantly. Once the boil - off. Do not boil!
Take out the finished cakes. You can wait until the cream has cooled, but if there is no time - use hot - so it's even better permeates the cakes. Grease the bottom cake with a thick layer of custard, and put the berries - raspberries, blackcurrants, strawberries. Or fruits - peaches, apricots, pears. Then another layer and another layer of cream with fruit or berries. Cover with the last cake, grease the top with cream and decorate with slices of fruit, sprigs of mint, candied fruit, etc. Easy cake with custard needs to stand in the refrigerator at least 2 hours. A better - day, then soaked cakes, and cake will be incredibly delicious.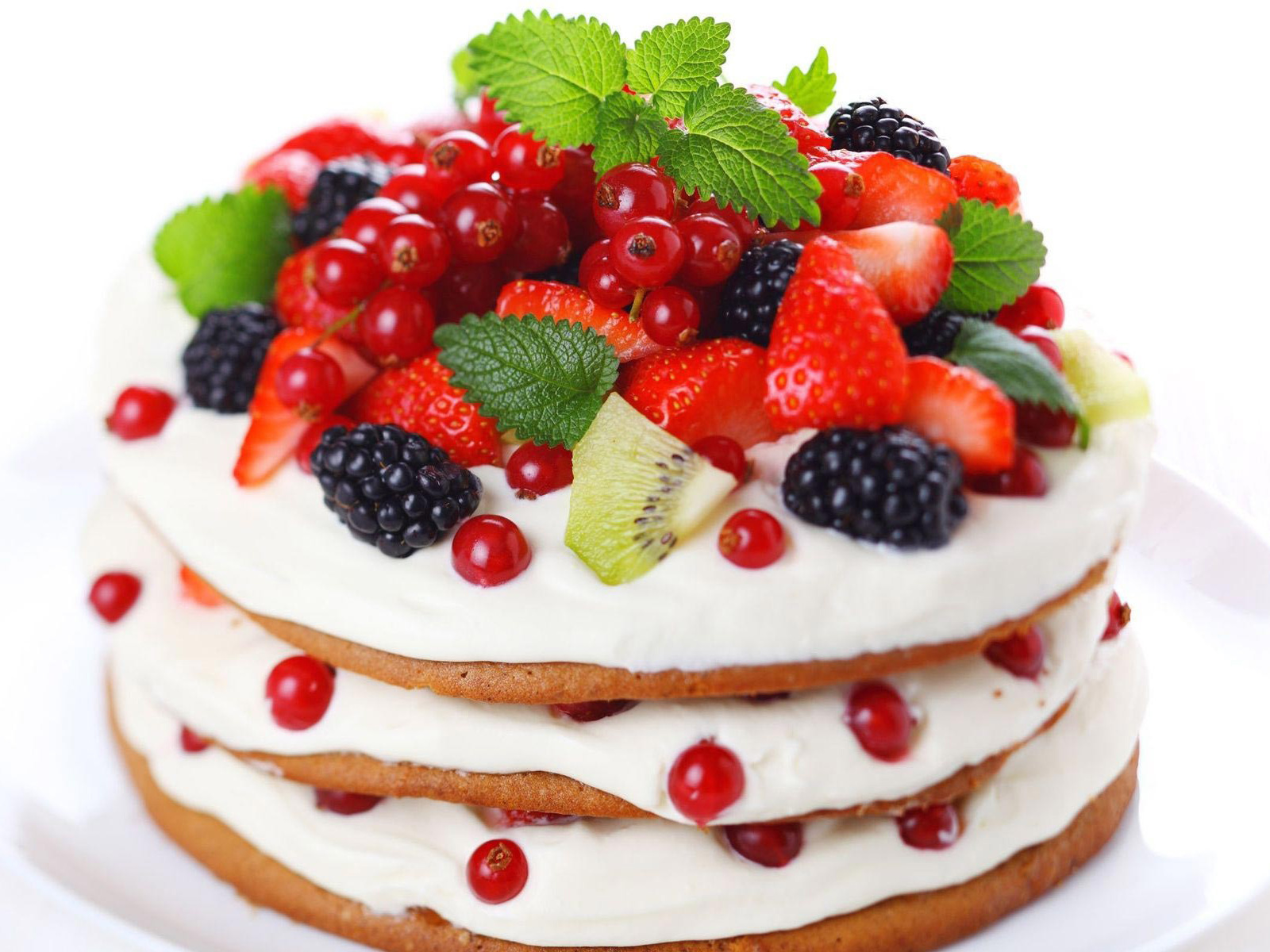 Helpful hint: the second option dough can be done independently. To do this, finely chopped 300 g cold margarine, mix with 3 cups flour and ⅔ Cup sugar. Add 2 eggs and a pinch of salt. Knead the dough and put into the fridge for an hour. The resulting volume is enough for two cakes. The rest of the dough put in the freezer - so you'll save time cooking next time.