You will need
- plastic containers for seedling or peat pots;
- strawberry seedlings;
- the ground;
- fertilizer;
- sand and peat;
- roomy pots or containers for planting strawberries on the balcony.
Instruction
Select variety of berries. You need those who soopysue. Strawberries on the balcony is inaccessible to the bees, and many varieties will not yield without these striped workers. Therefore, when planning to plant strawberries on the balcony, note the varieties:
- Supprim. The strawberries are fruiting constantly, samopinias. Ideal for growing on the balcony;
- Queen Elizabeth II. Variety is very fruitful. The only drawback that may prevent this to grow strawberries on the balcony - branched extensive root system. It need a very large capacity;
Home - style delicacy is a good grade. From one Bush you can collect 25-30 berries;
- Sarian. The variety is resistant to diseases, not afraid of cold weather. The yield is unfortunately not very high, but the berries are big.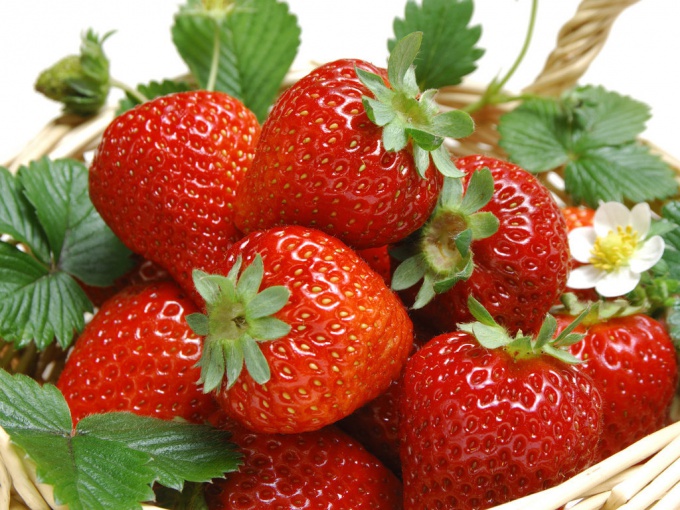 Plant strawberry seedlings of the selected varieties in peat cups or another container. The strawberries on the balcony you can plant after the night temperature will not fall below 8 degrees. Prior to this, the strawberry seedlings should remain in the room.
Make suitable for planting strawberries on the balcony of capacity. To do this, provide drainage by drilling a few holes in the bottom. Put in a container of pebbles or shards. Strawberries on a balcony will grow better if the diameter of the stones or drainage will not exceed 20 mm.
Prepare the soil. To grow strawberries on the balcony, need a special. Mix 3 parts topsoil, 1 - soil, loam, organic fertilizers, peat, sand. Pour the primer into a container and put it on the balcony, under the sun's rays. Best strawberries on the balcony to take root in the warm soil.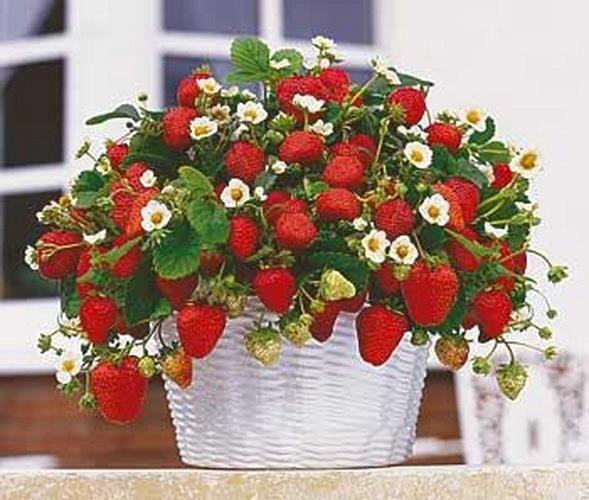 Carefully transplant the seedlings into the container, trim the roots a bit. Pour. Place the container so that the rays of the sun fell on it. From time to time to loosen soil, water it, add fertilizer. Strawberries on the balcony will harvest very soon!
Useful advice
Below the strawberries on the balcony caught on and grown faster, you can fertilize the soil of the active elements. This is done in the first two weeks after planting.