Instruction
Elves is a charming, fairy-tale characters with long ears and pointy facial features. When creating elven makeup should make your skin pale and shimmering.
To achieve a similar effect, apply to face with a special cream ivory and highlighter (shimmer face powder). Apply the Foundation with a special brush, blending evenly, do not forget your neck. This will make your face soft and glowing. But it should be good to clean and moisturize the skin.
To give his image of freshness and elegance, add to the cheekbones look a little pale blush peach color. Eye makeup should be done in bright shades of green. To do this, apply into the inner corner of the eye light green shade, and in the outer corner and crease - dark green tone.
Eyebrows should also be using a special or regular powder shadows. The color shades should be matched to your hair color. Try a little experiment with her image. Before taking is to try several looks and choose the one that looks best.
Apply under the eyebrow light shade. This will visually lift your brows and make your eyes more elegant. Complete the eye makeup with black eyeliner and mascara. With their help, the eyes will look expressive and large.
You can also do make-up in pastel shades. To do this, apply a beige shade on the middle of the eye and the eyelid, select a brown tone. Lip makeup preferably purple lipsticks, you need to pre-apply on lips hygienic lipstick.
You can also purchase at the Pro shop false eyelashes. They will make your look harmonious and effective. You can add to elf makeup different symbols or ornate patterns. Hair better to braid it in braids or left loose. You can decorate the hairstyle with flowers or special decorations.
Optionally, you can make the nose a bit smaller, like the elves, to do this, apply on the nose dark shadows, and the Central part is bright. Don't forget that your lips should look as natural. To do this, apply a bright lipstick and blend it. You can also use glitter.
If you want to be look like a real elf, you should purchase elf ears and special colored lenses green or blue tint that will make your eyes brighter and more expressive.
Advice 2: How to make your skin pale
Despite the fact that a light tan makes the skin beautiful and healthy in appearance, many girls prefer aristocratic pallor. To achieve the same effect with makeup.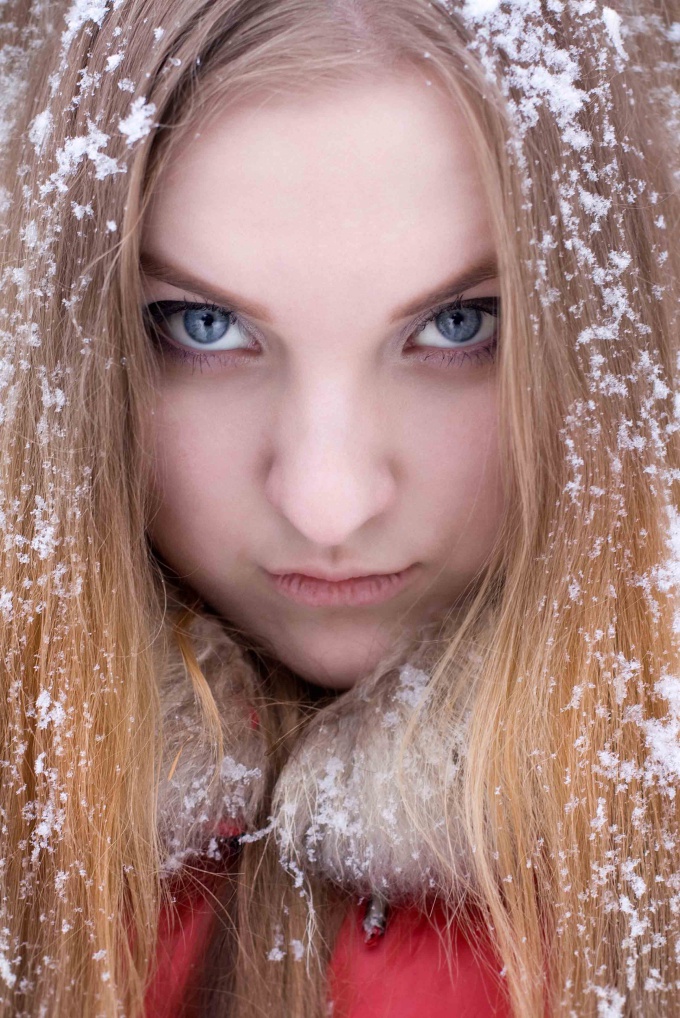 Instruction
Before you decide to make a "snow white", think about how you will look with a very pale face. Not everyone can afford "porcelain" makeup.If you have naturally light skin, dark hair (blond or light brown), grey or blue eyes - you can wear this makeup.But if you have dark skin, dark hair, brown eyes - alas, the "snow maiden" you can't be. Although every rule has exceptions.
The perfect
tools for pale skin - those that are created for Asian women. On the nature of their dark skin, therefore they try to whiten it.However, the Europeans, from which to make a choice.So, clean
the skin
and moisturize it.
Apply all over face concealer a tone lighter to your skin, blend well it.
Hide all the imperfections using the corrector, dark circles under eyes by using concealer. Pale skin has to be perfect.
Apply all over face translucent powder with a slight lightening effect to secure the makeup.
Select the corner of the eye, the space under the eyebrow, nose and cheekbones powder or cream highlighter. This is to ensure that the skin is beautifully lit up and looked pale, but healthy.
With this makeup, the emphasis should be on the tone of the face but not the eyes or the lips. So ogranichtes only mascara for eye makeup and lipstick bright natural shade.Instead of lipstick you can use a thin layer of Foundation, which will emphasize the whiteness of the face.
Useful advice
To the face didn't look completely lifeless, apply a DAB of blush just below the cheekbones, under the highlighter.
Advice 3: How to apply makeup for brunettes
Brunette – girl bright. Therefore, even everyday natural makeup they require is slightly more colorful than the other girls. What colors are suitable for brunettes? What should be the evening and day make-up? A simple answer to these questions is impossible, since so much depends on facial features, skin tone, hair color and eyes.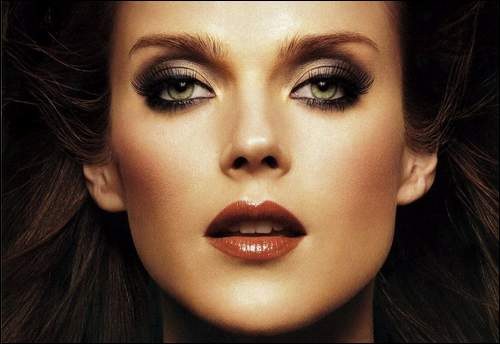 Instruction
The owners of black hair, dark eyes and dark skin should choose a concealer, Foundation and powder shade natural tan, ochre, beige. Avoid too bright and especially the yellowish tones because they will give you an unhealthy look. With regard to makeupand eyes, then here you can give free rein to their imagination. You accepted black smokey eyes makeup "cat's eye", a variety of arrows. Preferred color palette – brown, gray, blue, purple. Lips should be accentuated. For the evening a good ruby, terracotta, dark red or Burgundy lipstick. During the day you can use a gloss with a reddish hue.
Less drastic brunette with dark chestnut mane, saglabati or olive skin, brown, green or hazel eyes should choose a concealer and powder peach tones. Black eyeliner should be abandoned and replace it with brown. The shadows – bronze, green. Lipstick – dark pink, Carmine, coral.
Brunettes with light brown hair, cool skin tone and dark or blue eyes should choose neutral makeup in shades of Nude. Will not prevent a blush warm shades to give skin a more radiant appearance. Recommended ink brown, but allowed and black. The most suitable shades of eye shadow – grey, blue, greenish. Lipstick – light or dark pink, in the evening – Alai.
We should also specify cosmetic "taboo": the brunettes and girls with brown hair regardless of the color type are not strictly pastel, pale, too bright shades of glosses and lipsticks because they give the face a sickly, deprived of expression. As has been said, it is not necessary to select a tone or a powder of yellowish color, also undesirable, peach, brownish, greyish, warm shades.
And finally: if you dyed brunette, it is desirable that the color of your eyebrows was not much lighter hair color. In the salon you can do a lasting coloring.