City
Before you choose a school where you are well-trained to be a programmer, it is necessary to define the geographic area within which you can move freely.
Very often the decision of senior imposed parental restrictions and tips. This applies not only to the choice of future profession, but also on the choice of the city. Sometimes the family cannot afford the child in a big city or don't want to let go of the "mother wing".
But do not forget that in a big city you have more chances to get a quality education and "get out". In Russia the most iconic student cities are Novosibirsk, St.-Petersburg, Moscow. But this does not mean that in other large towns there are no good educational institutions, where are taught programmer.
The desire to go to College in the big city is not always justified, especially if the scores on the exam are low. Almost every University technical focus has faculty associated with the programming.
Moscow universities
Moscow state technical University. N. Uh. Bauman is among the five best universities of Russia, majoring in programming. To enter the Bauman Moscow state technical University on the programmer is not very difficult, but Unlearning and finish for many impossible.
Another very popular University of Moscow has the title of BEM. One of the main directions of Moscow state industrial University – Informatics. There are applied computer science with a small cut score and business Informatics. The University promises the successful employment otuchivshis all their students.
Programmer-trainee at the average in Russia turns 35 thousand rubles, a specialist about 80 thousand., lead programmer 110 thousand.
Novosibirsk
If you decide to study in Novosibirsk University, look to such institutions of the Siberian transport University and NSU.
Siberian University of transport and communications has its own specification. The faculty of business Informatics students are taught programming, but all the tasks are directed on training of specialists for transport.
Programming closely related to mathematics, so at the Novosibirsk state University, mechanics and mathematics Department is the Department associated with computer technologies. The name of the Department of mathematics and computer science and applied mathematics and computer science. But studying here is very difficult: the program includes a lot of physics and mathematics.
The Universities Of St. Petersburg
To choose the school in Saint-Petersburg is a bit more complicated than in Novosibirsk, though, because here the number is much greater.
The most prestigious in terms of programming is the University of information technologies, mechanics and optics (ITMO). At the faculty of information technologies and programming at this University are usually very high passing scores and high competition. But the experts of ITMO always in demand on the labour market.
If you can't afford the risk and want to only apply for a budget place, then pay attention to the Sut. The University also has a faculty, where studying programming, but the competition here is lower than in ITMO. Moreover, the new building of the Bonch-Bruevich University where almost all classes, only enhances the desire to learn.
Advice 2 : What to do on the programmer
Due to the development of information technology the popularity of the profession of the programmer is increasing every year exponentially. For this reason, increases its relevance. At the same time, it is quite complicated.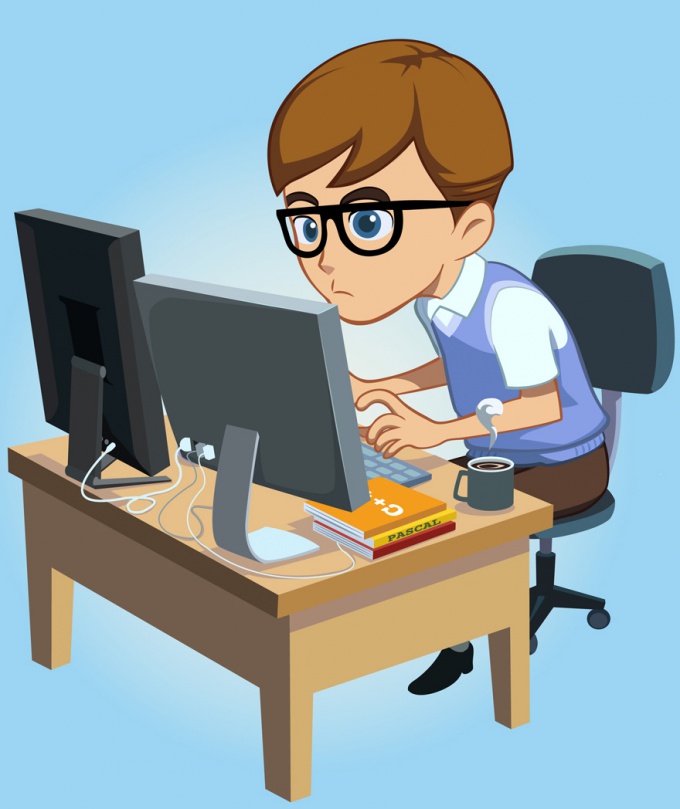 You will need
The tendency to exact Sciences, the knowledge of a school course of mathematics, physics, Informatics and ICT. Also need knowledge of English, preferably technical.
Instruction
To study for the programmer . But if You still decided, then first You need to pass the exam, prior to it having prepared. For admission to the specialty connected with programming, You will likely need to pass the exam in the following subjects: mathematics, Russian language and physics or computer science and ICT, depending on different Universities.
Now you need to choose a UNIVERSITY. Learn at your town or in someone else's - You decide, but it is better to determine this in advance. Be sure to visit the open Day at one or more universities. This will help You to determine the faculty and direction.
You can enter the field of computer science (IWT). There, as a rule, there are three most common profile in this area: Computing machines, complexes, systems and networks (VMXS), computer-aided design (CAD) and REP - Software computer technology. This direction is characterized by extensive specialization. During training You will learn and programming in many high level languages, and methods of protection of computer security, and foundations of control theory. You will also explore computer graphics, operating systems and databases.
If You want to deal exclusively with the creation of software should do software engineering, or software engineering. At the end of the training You will be able to not only create, but also the creation of computer games, for example.
Note
If You score enough points to go to University, or You can afford the training on a paid basis, you should not choose the Academy or College. Learn at the University.
Useful advice
Before you apply to any UNIVERSITY, find out what specialty will be indicated on Your diploma.
Advice 3 : Where to go to study Manager
The Manager is one of the most popular professions in the modern world, which does not require compulsory education. But still, to have a career and to reach certain heights in this area, you should think about where to go to study Manager.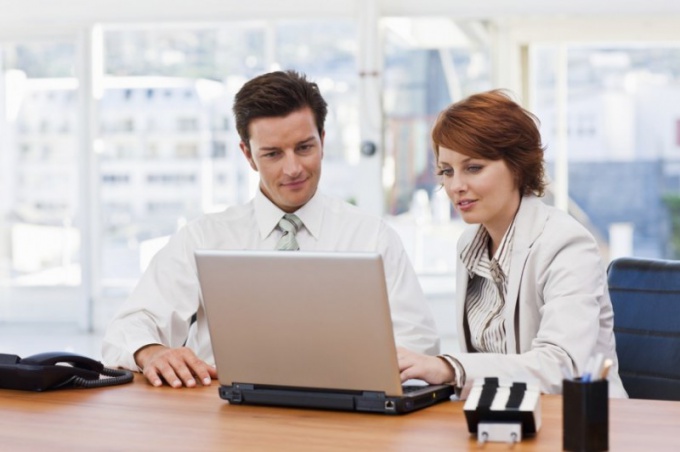 Instruction
Choosing between higher education institutions, decide on the scope of activities. There are more than 60 specialties associated with the management, the most popular of them is financial management, international management, hotel and tourist business, information management, marketing, management in media, logistics systems, etc. there is Also a separate area managers who manage staff. In Universities this speciality is divided into 3 specialization: "HR consulting and audit", "Management employment", "HR-management".
Read more with each of the specialties you can find on the Internet. On the website www.economic-study.ru/Manager.php?LID=5 you will find the top 10 highest ranked Universities of Moscow and for a larger list of Universities with Management visit www.management-study.ru/guide/. All higher educational institutions of Moscow, the Management has a two-tiered training after which you can get a diploma of bachelor or master. The profession of Manager can be obtained in institutions of secondary vocational education - technical schools or colleges.
In addition to admission to the UNIVERSITY or College, you can study management courses. At the moment, your attention is given a huge selection of different training centres on the basis of which is provided a quality education. For example, courses in the training center of the Academy of Professional Management in the short term will not only strengthen your theoretical base, but will also give you the opportunity to realize the received knowledge in practical classes and seminars.
Advice 4 : Where can I apply for a programmer
In the modern world, are thoroughly imbued with computer technology, the job of a programmer is one of the most popular and promising. More attention is paid to automation, creation of databases, the Internet, and, consequently, to the education of the programmer means to provide yourself a range of choices.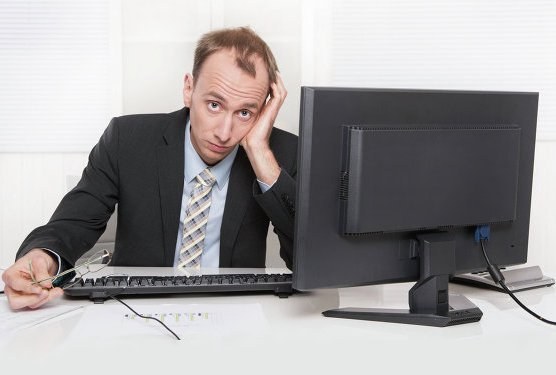 Instruction
First we need to determine how seriously you are interested in becoming a programmer. If you want to devote to this work all my life or at least most of it, to develop as a specialist, I see myself in a few years as lead developer of the project, it is necessary to obtain a higher education. For this you need to enroll in a specialized University. This option is good for those who plan in the future to work abroad, where highly valued the knowledge and experience of Russian programmers with degrees.
The qualifications that you have to learn, may have different names, but most often it will be "Software engineering", "management information systems", "Applied mathematics and Informatics". These are the professions need to understand the search Institute, however, the important role played by the choice and scientific-technical base of the University, its faculty, alumni. Software and technology change very quickly, and you need to be sure that on leaving the University, your knowledge will be relevant.
Those who are not willing to spend 5 years studying higher mathematics, architecture of processors and programming languages, you can enroll in a vocational school or College, who also serves programmers. The name of the specialty may sound like "Computer systems", "Programming in computer systems", "Applied Informatics". For 3-4 years (depending on, you arrive on the basis of 9 or 11 classes) you will learn the theory, the mathematical foundations and principles of computer operation and some of the most popular languages.
Finally, as additional education can attend special courses where you will only get applied knowledge on one or two programming languages. Courses are held in 1C-programming, web-programming, basics of programming, as well as on individual languages. Here the choice depends on what kind of programming you want to meet. Usually these courses are special training centers and technical universities and colleges. You can find them online or in Newspapers devoted to the job search.
Useful advice
Programming can be learned independently through books and tutorials, but for understanding of all processes it is better to have a mathematical mind.
Advice 5 : What subjects are taught in the MFPA
Moscow financial-industrial University "synergy" is a higher educational institution, founded in 1995. Included in the list of efficient universities in the country. It combines traditions of Russian and Western education.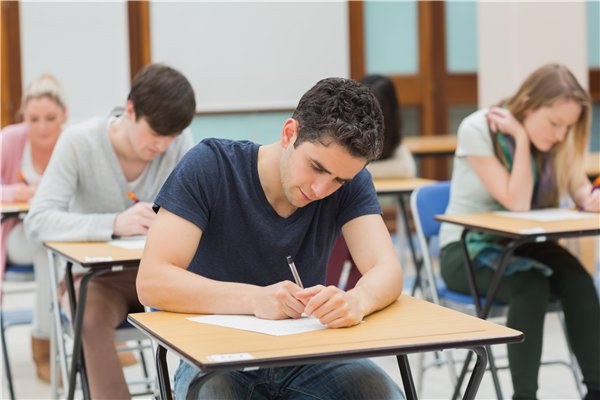 About the University

The University is a non-government institution. Pay tuition only. Here it is possible to obtain such level of education as graduate, undergraduate, College, graduate, second degree, business education, professional training. One of the directions of educational activities "synergy" is considered distance learning.

The Department is headed by well-known and public people who have achieved high results in various spheres. For example, the Department of management in the restaurant and hotel business is managed by Igor Bukharev President of the Russian Federation of restaurateurs and hoteliers. The Social media Department is headed by Artem Sugalski, CEO and co-founder of "Trend Media". At University works Department of marketing and breeding Manager at the head of the "Tinkoff" Samvel Avetisyan. Founder of Digital party and a well-known figure in the Internet Alexey Filonov leads the faculty of the Internet.

In 2013, MFPA opens branch in Dubai, UAE. There are also representative offices of the University in foreign cities — Singapore, Rio de Janeiro, Dubai, London, Jinhua.


What majors you can study at University

The University opened the country's first faculty of business with "Entrepreneurship". It does not require fives and zubric important - student needs to create a profitable business and show the result.

In the faculty of Economics has faculties of "General management", "Management in restaurant and hotel business", "Economics", "Banking", "Finance", "Hotel business", "Banking management", "Economics and accounting", "human resource Management", "Commerce", "Strategic management". This Department has the faculty of "Management in retail", where the training is designed specifically for those wishing to build a career in sales.

The curriculum prepares effective leaders and Directors of trading companies. Separately worth noting the faculties "Management in restaurant and hotel business (Dubai) and International Finance (Dubai )". Training takes place in Dubai in the English language. Such training provides an excellent opportunity to gain international experience working in hotels and restaurants in Dubai.

In the Department of sports management can gain knowledge in the areas of "Sports management" "Sport marketing", "Management in the fitness industry", "Management in the arts industry".

In information technology teaching in the disciplines "Information technologies and systems", "Applied Informatics", "Information security", "Mathematical software and administration of information systems", "Information management". Become a well-known Internet businessman to help study a degree in "Internet business".

Learn to be a designer and advertiser in the faculty of design and advertising. Even at University there are faculties of psychology, linguistics and law.