You will need
-Base Polish
-Nail file
-Multicolored lacquers bright colors
-Fixer
-Dots or toothpick
Instruction
Clean the nails from the previous manicure. If necessary, use a nail file. Cover the nail with base nail Polish and let it thoroughly dry. Discover all the lucky and choose a quiet purple. They cover the nail evenly. Wait until dry.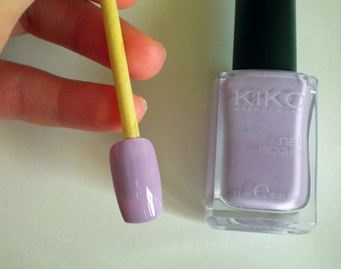 On a thin brush, take some white nail Polish color and paint a small strip on top of the nail like a French manicure.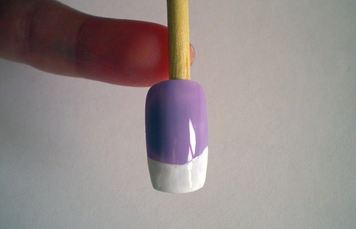 Select any color of nail Polish for cupcake. In this case it's brown. With dots (special tool for manicure) or a thin brush draw the outline of your future cupcake.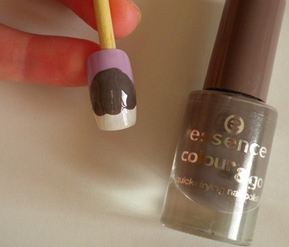 Bright pink lacquer draw a thin line at the bottom of your cupcake.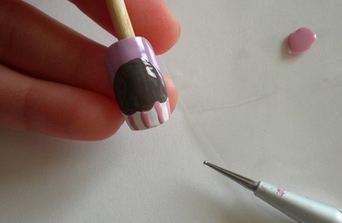 Glue a small amount of rhinestones or sequins on the frosting to top of cupcake.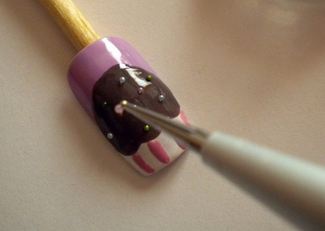 Add a large drop of bright nail Polish at the top of the cupcake.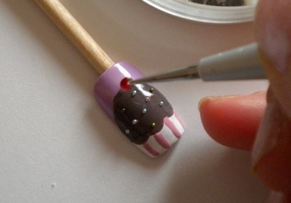 Finish your manicure by coating all nails vodootlivnoj base (fixative). Wait until it is completely dry and can safely go out on a date. Your manicure is ready.