Instruction
There are a few rules to care for clothing made from nylon. In particular, it is necessary
wash separately, avoiding mixing with other types of fabric.
Use bleach and cleaning products containing no chlorine.
Do not leave items of nylon in the washing machine after washing, get them after it stops.
Try to avoid prolonged washing.
Do not use automatic dryer in which the nylon can usesthe.
Made of white nylon wash separately from other items, otherwise they will get a gray shade.
To whiten nylon, add in the Laundry room to the powder bleach, which includes the sodium perborate.
The nylon wash in tepid water. Add washing powder or detergent, is able to soften the water. At the end, always rinse product made of nylon and hang it over the bath. Wait until the water is completely drained, then lay the whole fabric in white fabric for drying.
In order to soften the tone of nylon fabrics during washing will podsinee water. It will also allow you to get rid of a grayish or yellowish hue of the product. This can be done in the following way: dilute in water the starch in the proportions of 15 grams per 1 liter.
During washing of articles of nylon must be aware of their basic properties. In particular, it is not only lightweight but also quite durable, elastic material. It is easy to wash and dries very quickly. In addition, the nylon retains its shape, does not stretch, and therefore can serve for a long time. In the list of advantages of nylon include the ability to maintain the required temperature, its flexibility and ease of use.
Useful advice
Unfortunately, nylon is very well absorbs all odors, such as sweat. So wash things as often as possible.
Advice 2: How to wash stockings
Stockingsare certainly not the most important piece of the wardrobe of the modern woman. But perhaps that's because they wear rarely and mostly on special occasions, they are associated with femininity, mystery and sexuality. Question washing stockings became especially important after they were manufactured from different materials and various colors.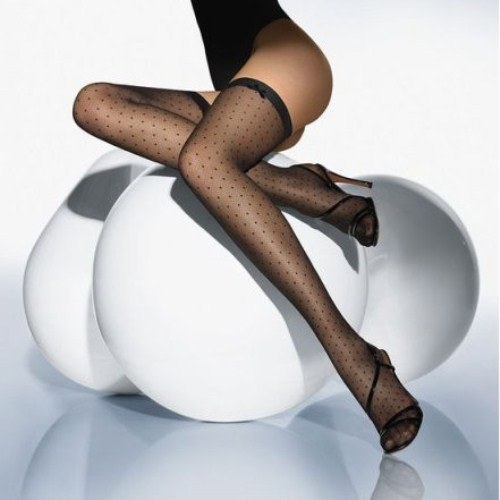 Instruction
The way to care for the stockings depends on it. Nylon and nylon, silk, cotton, flesh-colored and dark ‒ they all require a different approach. Wash stockings mainly by hand, but if you buy a special net bag for delicate items or bowl for washing, can be washed in the machine with mild Laundry facility, keeping the temperature regime.
If the stockings are made of nylon or nylon, you need to wash them each time after donning. Pot destroys the tissue. Nylon loves water, even if you don't wear these stockings, wet them from time to time, and new ones be sure to wash before first wearing. Wash them in cool soapy water, then rinse well so the soap didn't leave streaks, and the lye can eat away at the fabric.
After washing, the stockings wrap in a terrycloth towel, which will absorb the remaining water. Can use this recipe: rinse add the water a tablespoon of vinegar or a teaspoon of alum to 1 quart of water. Stockings will last longer and the color will retain their saturation.
Silk stockings wash in warm water quality and soap. Do not RUB and do not remove. Rinse in water of the same temperature, and washed. After rinsing, wrap in a towel, squeeze dry and spread on a dry towel until dry.
Colored cotton stockings soak in cold salted water for 15 minutes, then wash with soap inside out. It is necessary to rinse very thoroughly to wash all the soap residue. Can add a few drops of vinegar or ammonia to preserve color. So wash only stocking dark shades, but if they are light, just with soap and water.
In recent years, have become extremely popular stockings silicone stickers. They require special care. Wash them in warm water, without wetting the silicone rubber. After rinsing squeeze them in a towel and dry at room temperature, away from heating elements.