Want to go to the sea and visit interesting places without having to travel beyond the limits of the Russian Federation – go to Abkhazia, Krasnodar region, etc. Affectionate of Black or Azov sea, sandy and pebble beaches, clean mountain air, historical attractions, cultural sites and much more will make your holiday unforgettable.

I wish to visit other States, but do not intend to sit a long time in the car – stop the choice on the CIS. Each of them have something to look at. For example, in Belarus you will be amazed by the cleanliness and neatness of the city streets and the hospitality and cordiality of the local population. In Kazakhstan, numerous nature monuments and nature reserves, for example, Park "Altyn Emel", Charyn, Bayanaul national parks etc. All these objects are unique and cause admiration, as species diversity and skills of various natural elements.

At least one time in life is to visit the Crimea. This journey will be satisfied all: adults and children, beach lovers, fans of excursions and extreme sports, etc. Because the unique nature of the Peninsula, with its diverse climate. There is the steppe, mountains and humid green forests. This trip is sure to turn into an adventure.

If you want to go to relax in European cities, such as Venice, Vienna, Amsterdam, etc. Just keep in mind, you'll need a Schengen visa. Of course, the road will take a little more time, but will have plenty of experience. You will enjoy walking through the ancient streets, visiting cozy cafes, from contemplation of the majestic cathedrals and beautiful architecture.

The only obstacle to the desired trip can be a lack of train tickets. But if you take care of this in advance, then nothing will prevent you to go on the planned journey.
Advice 2 : You can go by train
Soothing sound of the wheels, an interesting book or a good movie can make the trip by train simply stunning. In addition to the Russian areas, there are also international. Therefore, the trains, like planes, are popular among travelers.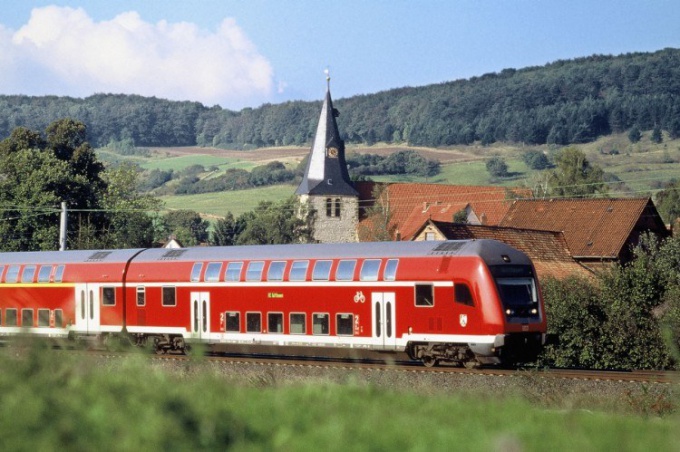 Instruction
For those who can not travel by plane, train – the perfect way out. Access by train is possible even in China. From the Yaroslavl station on the route Moscow–Beijing sent four trains per week. You need to be prepared to spend almost 140 hours. China is a country with a rich culture, and the beaches are not inferior to the resorts of Bali or Thailand.
Bulgaria – the perfect option for travel in Europe by train. Trains to Sofia from Moscow depart from Kyiv station. Be prepared to spend in the way a little more than two days. This country when it is considered the capital of the Soviet Union, so there is a good understand Russian language and are very friendly to our countrymen. In Bulgaria you can enjoy beautiful architecture, delicious food, and good resorts. For example, place "Golden Sands" offers excellent service, beautiful sandy beaches and clean sea.
To go to Germany from Moscow the Belarusian station. From there travel daily two trains to Cologne. The train ride will take approximately 37 hours. By the way, through the station in Cologne you can get virtually any European city. For example, a very common route Moscow-Cologne-Paris. And for those who want to spend their vacation in Germany will perfectly suit a route Moscow-Berlin. The train also departs from the Kiev station, and the journey time is approximately 28 hours.
For those who prefer a visa-free stay, perfect trip to Montenegro. After spending almost two days, you can be in this beautiful country. Departure is from the Kiev railway station. In the Mediterranean, the tourists will enjoy the beautiful national Park, clean beaches and clear water.
Note
In order to pass the time on the road, better to stock up on books and crossword puzzles.
Useful advice
Planning a vacation during the holidays or weekends, book train tickets in advance.