Instruction
In the Czech Republic set a sign marking the geographical center of Europe, so the climate in
Prague
is no different from the rest of the countries located in the neighborhood. If to compare with
Moscow
, the air temperature in
Prague
will be 5-7 degrees higher when you arrive in autumn or spring. Summer and winter in this city is also softer than in our capital. However, the natural disasters of recent years are not allowed to say anything for sure, so before you go check with the weather forecast.
In winter the trip is not worth taking the heavy warm coats and coats – the best option is to wear sport style, for example, puff and jeans. To freeze, walking through Prague, is simply unrealistic – at every corner you will meet a small and very cozy restaurants and bars where you can always warm up. Feet take winter shoes or boots with low heels, a low, comfortable wedge heels.
In General, the sporty style will be appropriate in Prague at any time of the year. Arriving in the city center, Prague 1, you will never want to sit down on any transport – Central to the need to move only on foot, so as not to pass any of the attractions. Do not deprive yourself of this pleasure – walking in old Prague, and take care of comfortable shoes. In the spring, summer and autumn are again useful sneakers or comfortable shoes with low heels – in fact all the streets in the center are paved with cobblestones and heels you will not go far.
Jeans and sweatpants will also be relevant all year round, but if you go in the summer – why not show off in a light colored dress, a beautiful dress? By the way, consider that you will want to visit the show or go to a concert. Prague – not only the geographical center, but the center for the arts. Bring clothes in which you go to the theater or to the restaurant tonight. And it is here that you will not interfere, and stiletto heel.
Even if you go in the summer, and the climate is hot, bring a light jacket in case of rain. It will come in handy on trips to the surrounding castles, they are located in the forest and there can be cooler than in the city.
Advice 2: How to dress in Egypt
Every year more and more number of our fellow citizens choose to vacation in Egypt because of its cheap cost and decent quality of service. But not everyone knows how to dress in Egypt so as not to offend, or to shock the local population, and to avoid unnecessary problems, spoiling a good mood.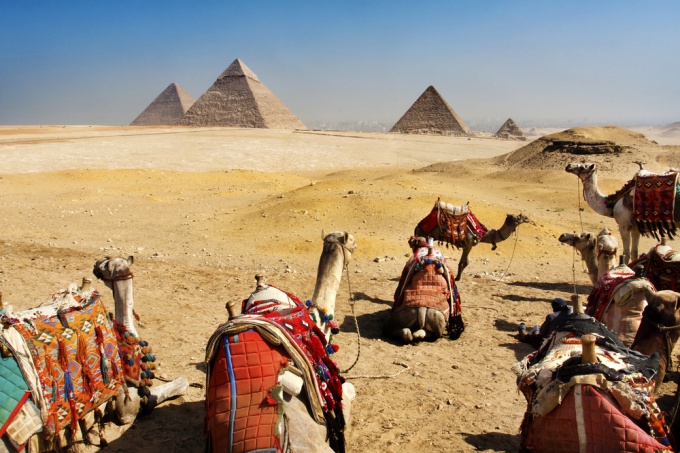 We should not forget that Egypt is a Muslim country with all its traditions and customs in clothing. Don't forget to respect the customs of the country where you came to visit.

For people planning their trip to Egypt, it would be correct to take two option clothes: the clothes in which you can walk on site and clothes in case of leaving the hotel territory at your departure, for example, on the tour. The hotel area is a free area, and on hot days You can wear the bathing suit or pareo. Outside the hotel we advise you to dress more modest to avoid unpleasant adventure. Mini skirts and bare shoulders are not the best option walking outside the hotel. It is well known the interest of the Egyptians to the beautiful female tourists. Wearing provocative clothes, you will only fuel it and it will become even more aggressive. Of course, in a conflict situation must come the tourist police, but it is better to think in advance about your appearance if you're going to leave the hotel to avoid unnecessary problems.

And, in General, to dress in Egypt in summer at all times of the year. If you were on vacation in the winter to the resorts of Egypt, located to the North of Cairo, it is advisable to bring a warm sweater or jacket. As in the winter months for some coastal areas characterized by strong winds and the night air gets cool. If your plans include a visit to the pyramids, deserts and other attractions, bring hard-soled shoes. On site, there is located bars and clubs allowed any form of clothing, and if you took on vacation to your favorite mini, you can easily wear it in the hotel and the attached entertainment.

When visiting temples women should choose clothes, not cold shoulders. You also cannot visit the temples in mini skirts and short shorts. And, collecting a suitcase, please note that the clothing was made of natural materials. So you will be comfortable to travel on the tour and easier to carry local heat during the tours.
Advice 3: How to dress in Turkey
As in any country, Turkey has its own rules and regulations governing selection of clothing. All depends on the type of event and places. In some places tourists can make allowances for ignorance of the rules, and others get in trouble or simply not allowed inside the building.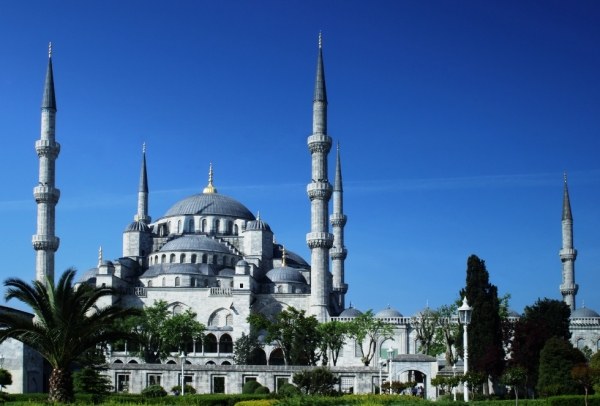 Instruction
Turkish fashion is no different from European or American. Despite the still prevailing misconception about Turkish women wearing the burqa, on the streets you can meet Turkish women in light dresses, shorts, pants and even short skirts. However, the vast majority of people getting dressed all the same in more closed clothes, especially in public places.
Going for a vacation to Turkey, bring different clothes. Open simple and perfect for the beach, recreation on site and excursions. More modest things you will need for exploring the city and visiting mosques. Well, smart clothing will be useful for entering a celebration or dinner in a classy restaurant.
Relax on the beach in anything, even Topless. Remark there is no one, except tourists, will not do. Here it all depends on your moral principles. But to go on a site like this is not very well, especially to appear in a swimsuit in the cafe or at reception. For this you need to throw at least a pair, and even better - to wear a dress or shorts with a t-shirt. And certainly is considered bad form to sit in the wet after bathing things on the General chair or chairs.
Clothes for trips depends on the location. To view the attractions of the city dress in more modest clothing. Well, if it is close to the decollete, arms and legs. Men is better to stop your choice on the pants, shirt or t-shirt. And women definitely need to bring a shawl or long scarf to cover the head. Only in this way you are allowed into a Muslim mosque.
Go rafting or fishing, be sure to wear shorts, sneakers and a t-shirt. And to experience the best the World can use any comfortable clothing: pants, shorts, jackets. If your tour includes swimming in the sea, wear under clothing leotard in advance.
Walking around any city, let us pay homage to the Turkish traditions and not dress provocatively. Your clothes must cover the chest, arms and to get at least to mid-knee. So it wasn't too hot, stop your choice on the things of lightweight opaque fabrics. Women on your head you can throw the handkerchief, and of all the things to choose the dress. Similarly, one should dress for a hike to visit a Turkish family.
For dinner dress in a beautiful evening dress, not forgetting the heels and jewelry. In this outfit you will look there is appropriate. And the man fit the classic clothing – shirt, pants and shoes.
Advice 4: How to dress in the gym
For successful sports are not only important the choice of load and type of exercise, but comfortable sports uniform. There are models of sportswear, the most suitable for the gym, but you should be able to find a costume that is suitable for you.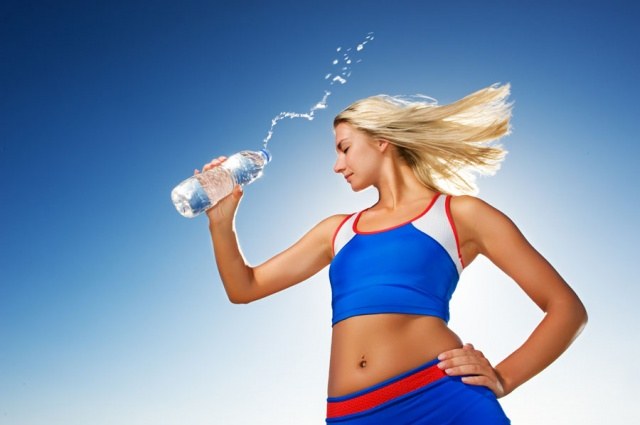 Instruction
Correctly pick up the shoes. There are many types of shoes, their choice depends on what you plan to do. Because different types of load simulators you can recommend a selection of universal shoes. But if you mainly do on the treadmill, stop your choice on models for running.
Under running shoes, wear socks or stockings sports models. Such clothes does not imply joints, which will reduce the likelihood of occurrence of blisters. It is best to opt for socks made of cotton materials, they not only allow you to maintain hygiene of the foot, but durable enough.
For women it is important to choose the right sports underwear. It can be made of natural materials or made from breathable synthetics. Bra is best to choose from sports models. They are characterized by soft cups with no effect "push-up" and extra padding. However, this bra ensures that the Breasts, which helps to avoid discomfort when running.
In the gym you can choose both open and closed clothes. It is desirable that the leg sports pants and sleeves of the shirts are quite tightly close to the body. Otherwise loose parts of the costume could get caught in the machine.
Choose clothing from materials that are sweat-absorbent and breathable. In addition to clothing made of natural materials such as cotton, standards the facilities are adequate and modern synthetic materials, designed to be worn during sports activities. For heavy strength training can approach the model from two-layer material, which provides better preservation of thermoregulation sweating.
Don't come to the hall immediately, even in summer. After a workout, it is advisable to change, as form can be quite heavily contaminated then.